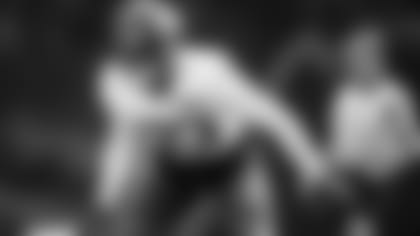 With each fresh season comes higher expectations, and for Jamal Adams, he's approaching those expectations with a new definition of success.
"Simple—win the Super Bowl," said the third-year safety when asked on how he would define an effective season. "That's our goal every year…At the end of the day, we won the day today. We're not even focused on Sunday because we have to take each day one at a time, and then we'll stack those days and get ready for Sunday."
The Jets — who haven't been to the playoffs since 2010 when then-head coach Rex Ryan led the team to an 11-5 season — will kick 2019 off at MetLife Stadium this Sunday against the Buffalo Bills. And the Pro Bowl safety is looking to help lead his team to more than the nine combined wins the Jets experienced the past two years.
"If you're a champion, if you're a competitor, you want to win — it's simple. You don't play this game to go out there and lose," said Adams. "Everybody has a goal in the league and that's to get to the Super Bowl and win the Super Bowl. I can probably speak for everybody, but if you don't make it there, that's not a successful season, no matter what it is. As a competitor, that's our goal and that's what we strive for each and every day."
The 6'1", 213-pound star is ready to turn the page on his first two seasons in green and white — and most important, win a lot of football games.
"I'm a competitor, and everyone is in here. Obviously we don't like losing, but it happens and we just have to learn from it," Adams said. "At the end of the day we go out there to win each and every game. That's our goal, that's our mindset, and that's what we practice for. That's what we're shooting for come Sunday."