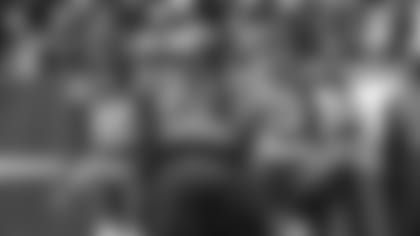 There were a lot of Jets who had a lot riding on Sunday's game against Pittsburgh at MetLife Stadium. Safety Jamal Adams was one of them.
But as Adams said, the Jets' 16-10 win over the Steelers wasn't about No. 33. It was about all the players who returned from injuries or "gutted through some stuff" during the game, in the phrasing of Coach Adam Gase. It could be about the Jets defense as a whole, which came up with another top game against a top team. Or it could be about the Jets as a whole, who won their fourth-straight home game and their fifth of their last seven games, over a vaunted team trying to get into the AFC playoff grid.
"I was battling, man, I was battling," Adams said about how he felt getting back on the field after missing two games with an ankle sprain. "At the end of the day, it's not about me. It's about these boys in here. I have so much love for them and just to go out there and compete with my brothers, that's what it was all about for me, whatever it took for me. It was real and gritty, I was hurting, but I was out there just giving it my all, man, playing ball as best I could."
Fellow safety Marcus Maye said: "Everybody knows his impact on our team, on the field. Just having him [Adams] out there is a comfort level for everybody, his energy and the plays that he makes."
The same could be said at every stop around the Jets' defense. The run defense? It held the visitors to 75 yards on 25 carries, threw in five tackles for loss, and knocked RB James Conner from the game with a bruised quad.
Passing game? They defense chased starter Devlin Hodges after he threw two interceptions. Hodges then returned after Mason Rudolph left with a bruised shoulder. The Steelers were held to 185 net passing yards after subtracting four sacks — including one by first-round rookie Quinnen Williams, one week after sitting out at Baltimore with a neck injury, of Hodges in the fourth quarter, helping to move Pitt out of field-goal range.
"I was just lettin' loose today and doing my job," Williams said.
Linebacker Jordan Jenkins added: "Everybody was committed to the game plan. We didn't have any selfish plays out there."
But the Green & White did have some necessary plays, and Maye supplied two of them. In the second quarter, he came up with the second INT of Hodges in the end zone after the Steelers had moved into the red zone for their only time in the game.
Then the potential game-winner came when Hodges, back at the controls with the Jets ahead, 16-10, and facing third-and-7 from the Jets 44 with 51 seconds to play, tried to laser a potential scoring pass to WR James Washington. But Maye was in perfect position to rip the ball out and set the defense up for a fourth-down incompletion that iced the win.
"The best play he ever made, that I've seen him make, was that last one where he ripped it out," Adams said of his safety mate's big play. "That's a phenomenal play. Marcus Maye doesn't get a lot of credit. He's very underrated. People don't give him his respect, but he works his butt off each and every day. He comes out and competes."
Maye said of his defensive brothers: "I'm real proud of these guys. They've been playing well all year. That front seven, anybody that steps in in the secondary, they've stepped up to the occasion. This defense, we pride ourselves in stopping the run, playing fast, playing physical. That's what we've been doing all year and it showed today."
As for his own play, Jets fans may remember that it was Maye who had the 104-yard interception return to end the Jets' win over Denver at MetLife last year. He weaved his way all over the field and finally came up short by a yard at MetLife Stadium's south end zone. His lone consolation was that he had just reeled off the longest non-TD interception return in NFL history, but he was quite sheepish about not taking the theft 105 yards for the score.
Both of Maye's big plays on Sunday came in that same south end zone.
"Yeah, that's right," he said with a smile. "I told it I'd be back."