Three-and-Out Trivia**Three-and-out drives are not a sure-fire indicator of a good or bad offense, but no HC, OC or QB likes them for the sputtering quality they give their O or the ball they give right back to the other guys' O.
"It's just that we had way too many 3-and-outs," coach Rex Ryan said in the Buffalo News about what led to the Bills' league-low 48 offensive plays at Baltimore. "I think we had five 'K's,' we call them. It's hard to establish any sort of rhythm when you're doing that."
K's have been a concern for the Bills for a while. They've gone from 25th in the NFL in 3-and-out rate in 2013 to 26th to 31st last year at 26.9% of their drives.
The Jets, who were second in the league in 3-and-out defense each of the past two seasons, want to continue that trend tonight after scoring nine 3-and-outs against Tyrod Taylor and the Bills in last year's two games combined. While the Green & White defense had its issues Sunday with first- and second-down passing, it held the Bengals to 3-for-11 on third-down conversions and notched three 3-and-outs.
On the 3-and-Out Flip SideMeanwhile, a good quality of Ryan Fitzpatrick, Matt Forte (eight individual first downs) and the Jets offense vs. Cincy was to keep the chains moving with no 3-and-outs. That snaps an unusual streak of 104 games since the last time the Jets had no 3-and-outs in a game, in the slush of Seattle late in 2008.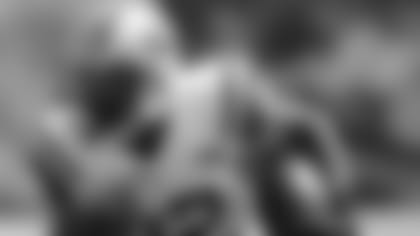 Long Ball BluesThe thing that undid much of what the Jets defense accomplished vs. the Bengals was their longball defense. Head coach Todd Bowles said DC Kacy Rodgers and their veteran secondary saw the busted coverages and missed assignments, "we worked things out and we moved on to Buffalo. We talked about it and we corrected them and we play two games in four days. We don't have to to sit there and go back, so everybody has moved on."
The Jets know they need to buckle things down, especially if Sammy Watkins (foot) is available for the Bills tonight. Against the Bengals, the Green & White gave up six completions of 20-plus yards, with three of them going 49 yards or longer — to TE C.J. Uzomah for 54 yards, to A.J. Green for the 54-yard TD, and to Brandon LaFell for 49 yards.
That's the first time in franchise history the Jets have yielded three pass plays of 49-plus yards in a game. Expanding the pool a little, it's the seventh time they've given up three completions of 45-plus yards. The last two times are against the Bengals, at Cincinnati in 2013 and Sunday.
The Black Hole of 0-2Both the Jets and Bills will be fighting tooth and nail to go to 1-1 on the season and send their opponents to 0-2. We all know the NFL rule of thumb, which is that 0-2 is a deep hole to climb out of and get to the playoffs. But how deep is it?
NFL teams that start 0-2 since the playoffs were revamped in 2002 finish the season on average with 5.6 wins. Only 12 of those 117 teams went on to the postseason, a grim 10.3%.
On the other hand, teams that start 1-1 finish on average with 8.2 wins. And 87 of those 214 — 40.7% — reach the playoffs.
The Jets proved in the past that there is life after 0-2 with playoff berths in 1981 (when they started 0-3!) and '98. But in general they don't want to be the team tonight that falls into the 0-2 hole.