Prior to the start of free agency, the Jets' need to upgrade their offensive skill positions was well-documented.  You could make a strong argument that the Green & White added both the top WR and QB unrestricted free agents in Eric Decker and Michael Vick.  But as we approach April and the secondary market, the Jets top need appears to be the defensive backfield.
"We recognize we have a need at corner," said GM John Idzik during a recent appearance on ESPN's Michael Kay show. "But there's plenty of road ahead of us before we get to camp and before we play.  We explored in free agency and we're going to continue to do that."
The Jets released Antonio Cromartie and there was a run on corners this March with Aqib Talib joining the Broncos, Alterraun Verner heading south to the Buccaneers and Darrelle Revis signing on with the Patriots.   Brent Grimes, Vontae Davis and Sam Shields re-upped with the Dolphins, the Colts and the Packers respectively.   Dominique Rodgers-Cromartie visited both New York clubs, but elected to join NFC's representative on a reported five-year deal that included $14 million guaranteed.
"To complete a deal, it has to feel right for us and it has to feel right for the player," Idzik told both Kay and Don La Greca.  "We did get to the point of visiting Dominique and it was a good visit — it was a good visit from both ends."
But DRC is a Giant, Antonio Cromartie flew to the Cardinals and the Jets are in transition mode.  Last season, the Jets finished 22nd in pass defense (246.7 yards/game), tied for 22nd in interceptions (13), tied for 20th in pass plays allowed of 20 yards (55) and 29th in pass plays of 40 yards (15).
The secondary play was inconsistent across the board.   On the outside, Cro battled through a hip injury and rookie Dee Milliner was benched on multiple occasions before finishing with a flurry.   Kyle Wilson remained at the all-important nickel position.  At safety, Ed Reed supplanted Antonio Allen in the starting lineup following the bye while Dawan Landry served as the veteran quarterback.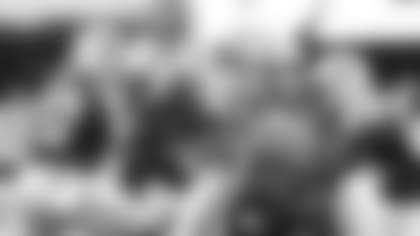 The Jets need Milliner to take a giant leap his sophomore campaign.  Wilson seems entrenched at the nickel and Rex Ryan hinted this week that Ellis Lankster, a special teams stalwart, could have more of a role on the outside.  Darrin Walls and Ras-I Dowling return, but the diminutive Isaiah Trufant signed with Mike Pettine and the Browns.  While Landry is under contract and the Jets have some interesting young prospects at safety headlined by Antonio Allen and Jaiquawn Jarrett, Reed remains a free agent.
What cornerbacks remain on the market?  Former Giants DB Terrell Thomas, who missed both the 2011 and 2012 campaigns with ACL injuries, appeared in seven games last season for the G-Men and was used as primarily a slot corner.  Carlos Rogers is going to turn 33 and he is also considered more of a slot defender.  Asante Samuel, who wants to play a couple of more seasons and has 51 career picks, was always considered more of a zone corner.  Champ Bailey has no plans on retiring either, but he is 35 and has said he would consider a move to safety.   Jabari Greer is coming off a major knee injury and might not be able be ready physically until the summer.  Former Dolphins CB Dimitri Patterson, a 30-year-old who was limited to just six games last season because of a groin injury, was extremely productive with four interceptions.  Rashean Mathis, who will turn 34 in August, was the Lions top corner in 2013 and is considered a good locker room presence.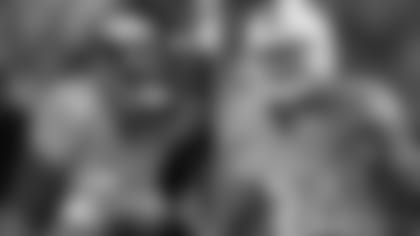 The Jets, who currently own 12 draft picks including six in the first four rounds, could elect to go the trade route to bring in a veteran.  Some of the top defensive backs in this year's draft include corners Justin Gilbert (Oklahoma State), Darqueze Dennard (Michigan State), Bradley Roby (Ohio State) and Jason Verrett (TCU) & safeties Ha-Ha Clinton Dix (Alabama), Calvin Pryor (Louisville) & Jimmie Ward (Northern Illinois).