The New York Jets have named Bruce Eugene of Grand Street Campus High School in Brooklyn, NY, this year's recipient of the New York Jets High School Coach of the Year Award presented by Chase.
Through Chase's partnership, the monetary award to benefit the school's football program has doubled to $4,000. Coach Eugene will be presented with a certificate and an award ball In addition, he is invited to watch the Jets play the Tennessee Titans this Sunday from Chase's suite at MetLife Stadium.
In its 20th year, the Coach of the Year award is given to a coach in the tristate area who serves the best interests of the game through the teaching of sound football fundamentals, the motivation of young players to achieve, and the promotion of youth football by way of dedication to their community, their school and their student-athletes.
Eugene is in his fourth season as head coach of the Wolves. The former Grambling State Tiger has a decorated college football career. He holds the Football Championship Subdivision and South West Athletic Conference records for most career passing touchdowns (140), most career touchdowns responsible for (159), and most career points responsible for (960), and is tied for most touchdown passes in a season (56).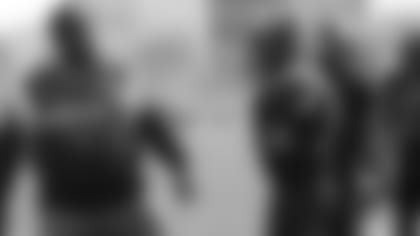 On Sunday, Dec. 6, Grand Street Campus defeated the Erasmus Hall Dutchmen, 28-26, to claim the school's first Public Schools Athletic League Championship Division title. Eugene's Grand Street teams have improved their records from 1-7 in 2012 to 6-3 in 2013 and 11-2 last fall, this season finished undefeated at 13-0.