The New York Jets have named Rob Blount of Oceanside (NY) High School this week's recipient of the New York Jets High School Coach of the Week Award presented by Chase.
Through Chase's partnership, the monetary award to benefit the school's football program has doubled to $2,000. Coach Blount will be presented with a certificate and an award ball. In addition, he is invited to watch the Jets play the Tennessee Titans on Dec. 13 in Chase's suite at MetLife Stadium.
In its 20th year, the Coach of the Week award is given to a coach in the tristate area who serves the best interests of the game through the teaching of sound football fundamentals, the motivation of young players to achieve, and the promotion of youth football by way of dedication to their community, their school and their student-athletes.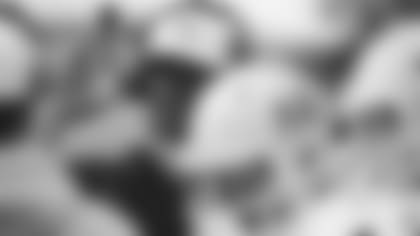 Blount, a certified USA Football Heads Up coach who instructs his players on the proper fundamentals of playing football, has piloted the Sailors to the playoffs in six of his seven seasons at the Oceanside helm. He was named Nassau County Coach of the Year in 2010 when his team improved on the previous season's victory total by three games. Away from the field, Blount is a social studies teacher at Oceanside and a seventh-grade lacrosse coach.
On Oct. 31, Oceanside defeated the Massapequa Chiefs, 28-27, to improve to 8-0 and complete their first undefeated regular season since 1955. The Sailors' next game will be at home against the Uniondale Knights on Saturday, Nov 7, at 5 p.m.