The New York Jets have named John Castellano of Westlake High School in Thornwood, NY, this week's recipient of the New York Jets High School Coach of the Week Award presented by Chase.
Through Chase's partnership, the monetary award to benefit the school's football program has doubled to $2,000. Coach Castellano will be presented with a certificate and an award ball In addition, he is invited to watch the Jets play the Tennessee Titans on Dec. 13 in Chase's suite at MetLife Stadium.
In its 20th year, the Coach of the Week award is given to a coach in the tristate area who serves the best interests of the game through the teaching of sound football fundamentals, the motivation of young players to achieve, and the promotion of youth football by way of dedication to their community, their school and their student-athletes.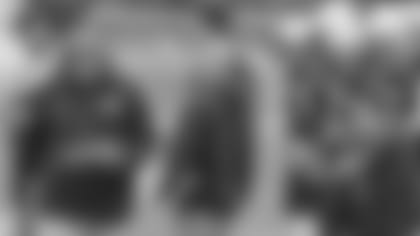 Castellano is in his 28th season of coaching high school football and his first at Westlake. He previously coached Nyack High School football teams for 23 seasons, winning Class A state championships in 2000 and 2003. Castellano's accolades at Nyack also include seven sectional titles, 15 league titles, five regional titles, two Section 1 Coach of the Year awards and two New York State Coach of the Year honors.
On Nov. 7, Westlake defeated the Nanuet Golden Knights, 6-0, to capture the school's first Section 1, Class B title since 1983. The Wildcats' next game will be in the New York State B quarterfinals at Sleepy Hollow High School against the Marlboro Dukes on Saturday, Nov 14, at 1 p.m.