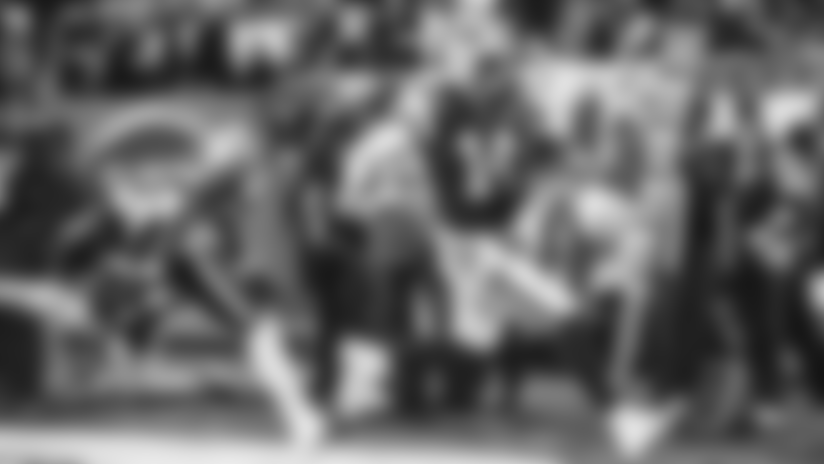 Despite losing to the Texans 29-22, Jets quarterback Sam Darnold received high praise from both teammates and opponents following Saturday's contest. The 21-year-old Darnold threw for 253 yards and two touchdowns while completing 63% of his passes (24-of-38). The No. 3 overall pick in April's draft posted a rating of 100.0, his third time this season eclipsing the century mark (Week 1 vs. DET, Week 6 vs. IND).
Here's what the players had to say:
Jets
S Jamal Adams: Phenomenal, he played phenomenal. He's a competitor I say that every week, he's a bad man and the future is bright for him. 
CB Trumaine Johnson: Darnold's special and you see it. He is special. He has kept us in games for sure.
WR/KR Andre Roberts: We've seen it all year, but whenever he gets out of the pocket, running the ball, even throwing it and making plays, scoring touchdown. He's phenomenal. He's going to do nothing but get better.
LB Avery Williamson: I feel like he wasn't playing like a rookie. He was active, moving around, always keeping his eye down the field. He was making plays outside the pocket. He did a great job. I feel like he's having some good growth later in the season.
RB Eli McGuire: Sam played great. He made plays when it was time to make plays, the receivers made plays when it was time to make plays. A lot of scrambling drills and Sam did a great job of finding the open receiver and getting the ball to them.
CB Buster Skrine: Sam, for a rookie, is definitely advanced. He keeps calm, keeps his composure. He scrambles and finds guys downfield. You don't see that in rookies. Sam did a great job today.
Texans
HC Bill O'Brien: Great performance. He has a great future in this league. He is a competitor. He didn't do anything tonight that surprised me, but I will say that his ability to keep plays alive, his ability to take a hit and keep coming, his ability to get the ball down the field — he is a great player.
DL J.J. Watt: I told him he's a good player. I told him he's a good player. He ran around all night, made a lot of plays on the run. He can scramble. He can make throws. He's a good player. And obviously, he's young and he's got a great future ahead of him, so I told him he's a great player and good luck.