New York Jets football is back! We look forward to seeing you at MetLife Stadium for the first preseason game of the 2014 season. Thursday night's game features Kids Night. To celebrate, come visit the Kids Zone between the Verizon and SAP Gates. Activities will include Jets Fest, free face painting, juggler, sidewalk chalk, bubble wands and much more!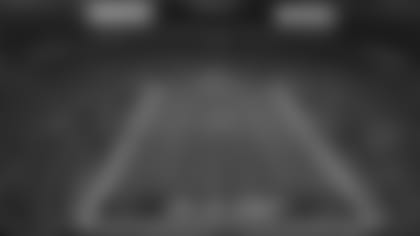 ■Stadium gates open at 5 p.m. and player warmups start at about 6 p.m.
■This week the players will be wearing green jerseys and white pants.
■ Youth field goal kicking contest will be featured at halftime.
■National Anthem by Raymond Luke Jr. from Motown the Musical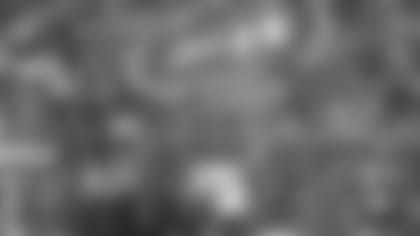 WHAT'S HAPPENING ON GAMEDAY
■Look for the new Jets Launch Crew, presented by Seasonal World. This fan patrol will be working the parking lots and stands inside the stadium handing out giveaways and shooting T-shirts and giveaways into the crowd.
■Check out the new Jet Plane and Runway tunnel that will welcome the players into the bowl during player introductions.
■NRG charging stations are located around the stadium in the following places: Lexus Club, Sections 235 & 245; Toyota Coaches Club, Section 112; Chase Club, Sections 216 & 209; MetLife 50 Club, Section 139; 300-level Concourse, Section 345; 100-level Concourse, Section 118.
■There will be more street food options such as gyros and wings, and some old favorites will be expanded to the 300-level and Chase & Lexus Clubs.
■Share your gameday Tweets and Instagrams using #nyjets for a chance to see yourself on the videoboards.
■Have questions about Jets Rewards? Staff will be stationed around the stadium to answer any questions. The staff members will be located in the following locations: MetLife 50 Plaza, Pepsi Gate, Verizon Gate, SAP Gate, 100-level adjacent to Captain Morgan Bar, 100-level behind Section 116, 300-level near section 343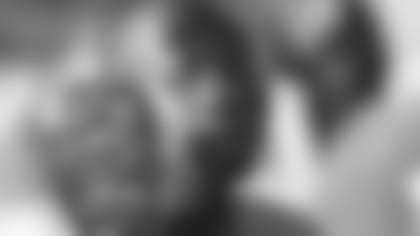 ■ Jets Shop Item of the Week: All Youth Apparel and Jerseys 20% off.
■ Home Food Advantage: All candy $4, available at all FRANKS locations (normally $5).
■ Free Face Painting: Kids, come get your face painted for free! Visit us pregame from 4–7 p.m. in Parking Lot L and the island outside of MetLife Gate. Plus, face painters will be available starting at 5 p.m. at the Gen Jets Kids Zone, in between the Bud Light and Pepsi corners on the 100-, 200- and 300-level concourses and the West and East Side Clubs.
■ MasterCard Cardholders: Use your New York Jets Debit MasterCard® from Chase at the Jets Shop Flagship Store and get 15% off.
■ Jets Rewards: If you attend and scan in with your Jets Rewards Card at all 10 home games, you will receive a total bonus of 16,000 extra points and be eligible for a Priceless Surprise courtesy of MasterCard, so make sure to start at the Colts game.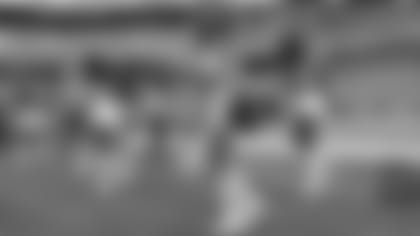 Meet members of the Flight Crew Cheerleaders from 5:30–6:15 p.m. at the ESPN Radio Tent.
Listen for the Aviators during the game. They will be positioned on the field in the Verizon Corner!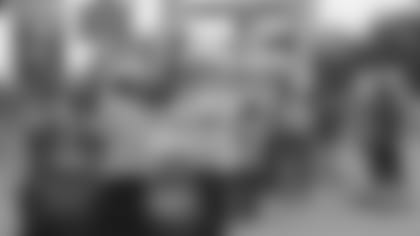 JETS FEST ACTIVITIES ON THE PLAZA
Gen Jets Kids Zone: It's Kids Night, so let's have some fun! Come play on the inflatable rides, get your face painted for free, draw with sidewalk chalk, blow bubbles and dance with the DJ, playing all the fun kid-friendly tunes. Visit the Gen Jets Kids Zone area between the Verizon and SAP Gates. Kids 4-12 can sign up for the free Gen Jets Kids Club for exclusive access, opportunities and a surprise gift!
MetLife Central: Come test your football skills on the turf! Items included will be speed and agility drills along with kicking field goals!
ESPN Radio: ESPN Radio will be broadcasting pregame on the plaza from 6–7 p.m.
Lexus: Check out the plaza in front of the West VIP Lobby to see the latest vehicles from Lexus and learn how to enter for a chance to win two Lexus Club tickets and pregame field passes to an upcoming home game.
Verizon: Start your Jets season in the Verizon Studio at MetLife Stadium where you can learn how the combined power of NFL Mobile and FiOS Quantum TV and Internet keeps you connected to the Jets all season long. Season Ticket Holders, don't forget to bring your Verizon coupon to redeem your free Jets/Verizon T-Shirt in the Verizon Studio!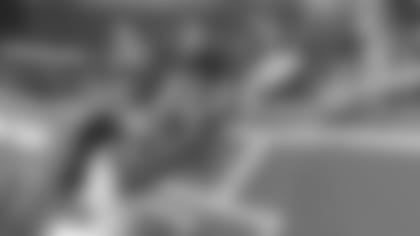 We are always on the lookout to keep your gameday safe and intercept bad behavior but we can use your help! To report an issue anonymously on gameday, text the word JETS to 78247 or call the Jets Guest Service Hotline at 201-559-1515.
UPDATE:You can now bring in and keep the caps on plastic bottles. Just make sure it is a factory-sealed soft drink, 20 oz. or less. Stadium staff will review your bottle but not open it. Also, keep the cap when you purchase a non-alcoholic beverage at concessions stands.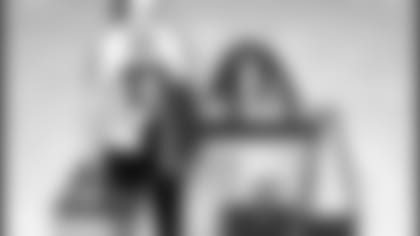 ENHANCED PUBLIC SAFETY ANNOUNCEMENT
The NFL's carry-in bag policy will be in effect for the 2014 season to ensure a safe and secure game environment. Make sure you share this information with your family and friends attending the game! Fans may bring only the following style and size bag into the stadium:
■Bags that are CLEAR plastic, vinyl or PVC and do not exceed 12" x 6" x 12" in size.
■One-gallon clear plastic food storage bag.
■Small clutch bag approximately the size of a hand (4.5" x 6.5"), with or without a handle or strap — this can be carried separately or within a clear bag.
Prohibited bags include but are not limited to: all purses, bags or containers larger than a small clutch bag, coolers, briefcases, backpacks, fanny packs, cinch bags, luggage of any kind, computer bags, and camera bags. Seat cushions are also prohibited. For more information visit nfl.com/allclear.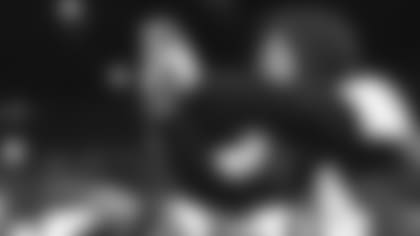 Make your smart phone the command center for your Jets gameday experience. Download the Free Official Mobile App of the New York Jets to experience:
■Live in-stadium video from multiple camera angles (only in-stadium)
■Replays of every play seconds after it happens from live camera angles (only in-stadium)
■Live Red Zone Channel to keep up with the action from around the league (only in-stadium)
■Real-time statistics and scores from the official NFL stats engine, head-to-head stats of the matchup, player stats, drive-by-drive stats, boxscore and out-of-town scores around the league are available everywhere.
Plus, your Jets App will have an interactive stadium map with searchable concessions stands and amenities and it allows you to report any gameday issues.
Can't miss it? Can't make it? NFL Ticket Exchange is the only Official Ticket Exchange of the NFL where 100% of tickets are verified by Ticketmaster. Buyers get in guaranteed and sellers enjoy automatic payment. Buy or sell tickets the NFL-approved way at NFL Ticket Exchange.