This Sunday we take on the Tennessee Titans at 1 p.m.  The holiday season is here and what better way to spend it than by rooting on the Green & White as we battle Tennessee for the fourth year in a row. The game is presented by CleanWell.
■ Stadium gates open at 11 a.m. and player warmups start at about noon.
■ Pilot of the Game: Jets Alum Erik McMillan.
■ This week the players will be wearing green jerseys and white pants.
■ National Anthem will be performed by 10-year-old Brianna Collichio, who is back by popular demand and sang before the preseason game against the Eagles.
■ Halftime: Flight Crew Holiday Spectacular.
What's Happening on Gameday
■ Be sure to pick up a free CleanWell tote bag when leaving the Stadium.
■ Grab the whole family and try to land the Jumbo Jet. Purchase one of three signature food items that each feed 5 to 8 people. Choose from the two-foot-long Jumbo Jet Sausage, the four-plus-pound Jumbo Jet Bagel Sandwich, and the Jumbo Jet Loaded Soft Pretzel located just inside the MetLife Gate.
■ Just inside the MetLife Gate, step into the "Jets Experience." Find out how your family sizes up against current Jets players, study up on your Jets history, and see the Jets Legends Memorabilia Display every generation will enjoy. Take a family photo with our oversized J-E-T-S letters and logo gloves sculpture.
■ We have teamed up with the Alliance for Lupus Research to prevent, treat and cure lupus through medical research. If you would like to donate $10, text Lupus to 85944.
■ Jets Shop Item of the Week: All Holiday Products 15% off.
■ Home Food Advantage: Corned Beef or Pastrami Hoagie $12 (Originally $14).
PREGAME BONUS ITEM: Before kickoff, at the Jets Experience just inside the MetLife Gate, print out this coupon and receive 25% off any Jumbo Jet Item — Jumbo Jet Sausage, Jumbo Jet Bagel Sandwich or Jumbo Jet Pretzel. Offer ends by kickoff.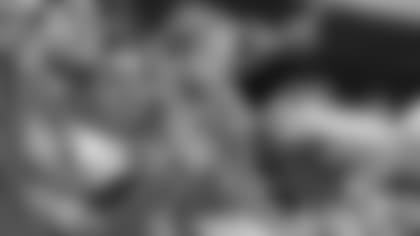 Show our young fans how to represent Jets Nation. If you see someone's passion cross the line and set a bad example for our young fans, text the word JETS to 78247 or call the Jets Guest Service Hotline at 201-559-1515. Remember, young fans will follow your lead, so please be respectful.
Jets Rewards Presented by MasterCard
If you've already scanned into all eight of our home games with your Jets Rewards Card then you're close to becoming a member of the 2015 Jets Rewards 10-Game Club. Continue to scan into the remaining two home games with your Jets Rewards Card and you will receive a total bonus of 15,000 extra points and be eligible for a MasterCard Priceless Surprise.
Have you signed up? When you sign up receive $20 of bonus bucks from the Jets. If you sign up with a MasterCard receive an additional $20. Jets Cash is secure and seamless. **Sign up now.**
Jets Cash is accepted at every concessions stand and retail location with a tap-here-to-pay sign at MetLife Stadium.
Jets Fight Crew Cheerleaders
Meet members of the Flight Crew Cheerleaders from 11:30 a.m.–12:15 p.m. at the following locations:
■ Performance at MetLife Stage
■ Jets Shop Flagship Store
Jets Fest Activities on the Plaza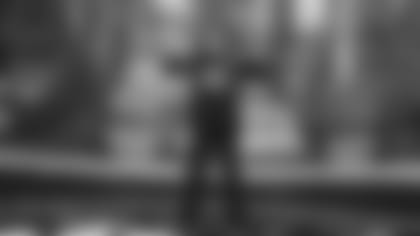 Gen Jets Kids Zone presented by Chase: Come practice your throws on our QB Toss, check out the Topps trading cards activations, and play oversized corn hole. Visit the Gen Jets Kids Zone presented by Chase area between the Verizon and SAP Gates. Kids 4-12 can sign up for the free Gen Jets Kids Club for exclusive access and opportunities. Don't wait in line to fill out a waiver, **click here and bring it with you** to the game for quicker access to all the fun!
MetLife: Make MetLife Central your ultimate fan destination on gameday at MetLife Stadium and meet Jets ring of Honor Member Joe Klecko. Enjoy fun new activations that include virtual reality that takes you on a journey on the MetLife Blimp high above NYC and MetLife Stadium! Create a commemorative ticket with a new design every game.
SAP: Come inside the SAP Gate and listen live as SNY's Jeané Coakley and Jets Alum Victor Green discuss the remaining road ahead for the Jets starting at 11:30 a.m.
BASF: Before heading into the gates, come visit the BASF Tent located right outside the MetLife Gate from 8 a.m.–1 p.m. Jets Season Ticket Holders will have the opportunity to earn 100 Jets Rewards points as well as learn more about innovative products and solutions created through chemistry. Also, all fans are invited to enjoy opportunities to win prizes and giveaways, including a chance to win a signed Jets jersey.
Verizon: Fans attending today's game can visit the Verizon Fan Zone for a chance to be added to the Verizon Upgrade List, play the Verizon Game Time virtual reality experience, watch NFL Mobile, enjoy complimentary phone charging and more. Also, if you're a Verizon customer, you deserve a better gameday experience. When you stop by the Verizon Fan Zone, you can join the Upgrade List for an opportunity to be upgraded to better seats, better team gear, better experiences and many more premium offers. Verizon. Better Matters. Phone battery getting low? Visit the Verizon Studio on the 100 Concourse Level, Sections 131, 245a and 324 to charge up your phone at the Charge Up Bar, register your device for a secure locker, and don't miss a second of the game.
NRG: Stop by the NRG Pod between the Pepsi and MetLife Gates and show us your #FanEnergy! Fans can pose for pictures in the NRG/Jets team locker room set-up and have their pictures emailed or texted to share on social media. Fans can also charge their phones at our charging station, powered courtesy of D'Brickashaw Ferguson. NRG Home Solar and NRG Home will both be on-site with Fan Plan details. Sign up and get a Jets helmet or gift card! If your cell phone battery is running low, stop by one of our charging stations in Sections 117 and 342.
Pepsi: Stop by the Pepsi Gate to show off your Jets fandom with our interactive photo stations. Give us your best smile and you could be transformed into a digital bobblehead, join the huddle with favorite Jets players, or put on the ultimate game face with virtual headgear and face paint. Photos will be instantly emailed to you to share with your friends on social media.
Premio: Visit the Premio activation on the island between Lots E & F for free samples of hot and sweet sausages.
Chase: The Chase Locker Room provides fans with the opportunity to win co-branded team prizes throughout the regular season. Fans who are Chase customers are rewarded with more unique prizes such as higher quality premium items along with the chance to win V.I.P. experiences, on-field access, and opportunities to get fans closer to the game.
Toyota:Help us decorate the Toyota vehicles on the with holiday-themed stickers! Checkout all the Toyota vehicle displays on the plaza by the Toyota Club entrance just inside the MetLife Gate. Toyota is the official vehicle of the NY Jets.  
Bud Light Beer Garden: Come listen to great music at the Bud Light stage and meet Jets Alum Fred Baxter. Don't forget to stop by the Bud Light Beer Garden for $5 canned beers.
New Jersey Lottery: Anything can happen in Jersey. Stop by the pedway in Lot G to check out the mobile retail trailer selling all NJ Lotto games. Spin the prize wheel to win free giveaways and meet Jets Alum Randy Beverly from 11:30 a.m.–12:30 p.m.
Make your smart phone the command center for your Jets gameday experience. Download the Official Mobile App of the New York Jets. Use your Jets App to:
■ Follow the game with real-time drive charts, play-by-play, and stats.
■ Receive notifications on the latest breaking news and official transactions from the Jets.
■ Keep up to date with the latest articles, videos and team information, including the depth chart and injury report.
The Jets and the Alliance for Lupus Research (ALR) will host ALR Lupus Awareness Day on December 13, 2015 at MetLife Stadium when the Jets take on the Tennessee Titans. This event is designed to increase awareness of lupus, a devastating autoimmune disease, and promote the ALR's mission to prevent, treat and cure lupus through medical research and raise funds for lupus research.
Enhanced Public Safety Announcement
The NFL's carry-in bag policy will be in effect for the 2015 season to ensure a safe and secure game environment. Make sure you share this information with your family and friends attending the game! Fans may bring only the following style and size bag into the Stadium:
■ Bags that are CLEAR plastic, vinyl or PVC and do not exceed 12" x 6" x 12" in size.
■ One-gallon clear plastic food storage bag.
■ Small clutch bag approximately the size of a hand (4.5" x 6.5"), with or without a handle or strap — this can be carried separately or within a clear bag.
Prohibited bags include, but are not limited to: all purses, bags or containers larger than a small clutch bag, coolers, briefcases, backpacks, fanny packs, cinch bags, luggage of any kind, computer bags, and camera bags; seat cushions are also prohibited. For more information visit nfl.com/allclear.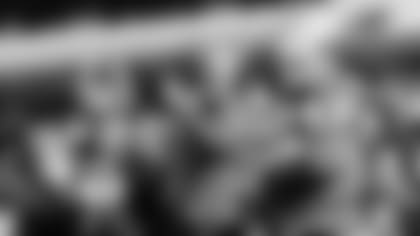 Do resale right with NFL Ticket exchange, the only Official Ticket Exchange of the NFL. Buyers don't get someone's old tickets — they get brand-new Ticketmaster Verified Tickets. And sellers get guaranteed payment without hassling with ticket delivery. No risk, no worries with **NFL Ticket Exchange**.