Sunday's game against the Baltimore Ravens begins at 1:00 p.m. and is presented by Dannon. This week we welcome dozens of Jets Legends and Ring of Honor members back to MetLife Stadium for a festive homecoming.  We are also teaming up with the National Football League and American Cancer Society to host Breast Cancer Awareness Day.Gameday Information
Parking lots open at 8:00 a.m. (See Parking FAQ) 
Will Call opens at 10:00 a.m. (See Will Call on Stadium Map)
Stadium gates open at 11:00 a.m., and player warmups start at about 12:00 p.m.
This week the players will be wearing green jerseys and white pants.
National Anthem: Acclaimed Operatic Tenor Lawrence Brownlee
Halftime: Youth Football joined by Jets Legends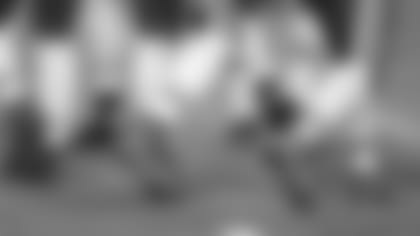 What's Happening on Gameday
Jets Legends will be signing autographs all around the plaza and in the parking lots before the game kicks off. For a full list of Legend appearances, check out the Jets Legends Appearance list.
Starting at 10:00am, visit the Bud Light Island outside the gates between the MetLife and Verizon Gates. Meet Jets Alumni Victor Green, Marcus Coleman and many more from 11:00am-12:00pm. Come enjoy live music and $5 Bud Light cans. Food is available for purchase on the Bud Light Island.
Volunteers from the sorority ZTA will be distributing Breast Cancer Awareness pink ribbons around the plaza from 11:00am to 1:00pm.
Have questions about Jets Rewards or Jets Cash presented by Mastercard? Staff will be stationed to answer any questions in both the Chase and Toyota Club spaces and on the plaza near MetLife Central closest to the West VIP entrance.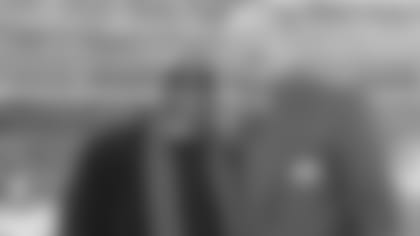 Traffic AdvisoryTraffic and Parking AdvisoryI-495 Eastbound Lane Closures
*Motorists should expect delays and seek alternate routes
*Beginning at 10:00 p.m., Friday, October 21 until 4:00 a.m., Monday, October 24 NJDOT's contractor, Mount Construction, will close the two left lanes on I-495 eastbound at mile post 0.85, prior to where I-495 crosses over Route 1&9 to repair a collapsed expansion joint. These lane closures are similar to what was done last month, when repairs were made on the right two lanes.
In addition, the ramp from Route 3 eastbound to I-495 eastbound will be reduced to one lane, and the left lane on I-495 eastbound will be closed approaching the repair area. At least two travel lanes on I-495 eastbound, at the work area, will be maintained at all times.
Home Food Advantage: Wingman Wings – Buffalo, General Tso's or Garlic Parmesan – $14.00 (Originally $16.00)
Jets Shop Item of the Week: All Nike Tees – Short Sleeved & Long Sleeved 15% Off
Jets Rewards Presented by MasterCard
Jets Rewards 10-Game Club: If you scanned into the first four games, you've got six more to go. Continue to scan in with your Jets Rewards card to the remaining 6 home games to still be in the running for the Jets Rewards 10-Game Club
Jets Cash: Bonus Bucks Offer: Make purchases at the Stadium easier by loading Jets Cash on your Jets Rewards card. Get 10% Bonus Bucks for every dollar of Jets Cash you spend with any credit or debit card. Use a Mastercard and get an additional 5% in Bonus Bucks, a total of 15% for every dollar of jets cash you spend. Visit myrewards.newyorkjets.com to load Jets Cash. Sign up for Jets Cash now.
Jets Fight Crew Cheerleaders
Meet members of the Flight Crew Cheerleaders from 11:30 a.m. – 12:15 p.m. at the following locations: **
Bud Light Activation
Jets Shop Flagship Store
MetLife Stage Performance
MetLife Trophy
NRG Activation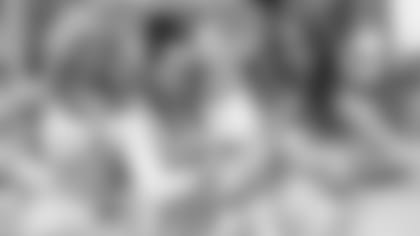 Jets Fest Activities on the Plaza**
Bud Light: Starting at 10:00am, join us at the Bud Light Beer Garden at itsnew location outside the gates between the MetLife and Verizon**. Enjoy $5 Bud Lights, music from The Replicants, autographs from Jets Legends and much more.
SAP:Come inside the SAP Gate and listen live as SNY's Jeané Coakley and Jets Legend Erik McMillan discuss the 2016 Jets season so far starting at 12:00 p.m.**
MetLife: Make MetLife Central your ultimate fan destination on gameday at MetLife Stadium! Meet Jets Legend Bruce Harper for an autograph signing from 11:15 a.m. – 12:45 p.m., take a virtual reality journey on the MetLife Blimp high above NYC and MetLife Stadium, and create a customized commemorative ticket with friends and family to print, wear, and share socially during the game. If it is your first game at MetLife Stadium, be sure to stop by the Benefits Desk to pick up MetLife My First Jets Game swag and prizes!
Verizon:*Fan's attending today's game can visit the Verizon Fan Zone for a chance to be upgraded to better seats, play the Verizon Game Time virtual reality experience, watch NFL Mobile, enjoy complimentary phone charging and more.  Phone Battery getting low?  Head to the Verizon Fan Zones on the Plaza and 100 Concourse level, or the Charge Up Bars in Sections 117, 131, 230b, 245a, 303 and 324 to charge up your phone without missing a second of the game.  Verizon.  Better Matters. *
Gen Jets Kids Zone presented by Chase**: Be sure to jump on the inflatables and dance with the DJ, playing all the fun kid friendly tunes. Visit the Gen Jets Kids Zone presented by Chase and supported by Modell's and Montessori Children's Academy located between the Verizon and SAP Gates. Kids 4-12 can sign up for the free Gen Jets Kids Club for exclusive access and opportunities.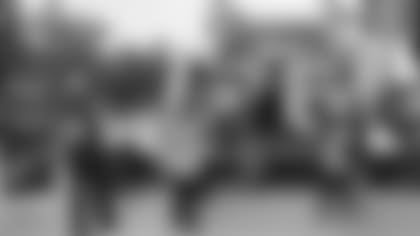 Jets Experience:How do you size up against current Jets Players? Come by the Jets Experience and see for yourself. New activations include a life-size Joe Namath bobble head, QB Vision, to show you what a receiver looks like from a QB's eyes 10-, 25- and 75-yards away.**
NRG: Stop by the NRG Pod between the Pepsi and MetLife Gates to see how you can #WinTogether with NRG and the Jets. Fans can huddle up for pictures in the NRG / Jets team locker room set-up and have your pictures printed or sent to you via email or text to share on social media. Fans can also charge their phones at our charging station, powered courtesy of Jets Legend, D'Brickashaw Ferguson. NRG Home Solar will be onsite where you can sign up to be a customer and #WinTogether with NRG and the Jets.
Toyota: Toyota is ready for Halloween with a costume themed photo opportunity.  Stop by the Toyota Tacoma to take your picture dressed up as two of the main characters from Back to the Future!  The fun doesn't stop there on MetLife plaza with some "car-nival" style fun. Try your luck at the RAV4 Roll-a-Way or Tacoma Football Toss to score a prize.  Don't miss taking on the Sienna Storage Challenge - it's a race against time to see how fast you can fill the Sienna's cavernous cargo area.
Premio:It's time for the annual Sausage eating contest beofre the game as teams take on Jumbo Jet items. Be sure to stop by the Jets Experience located between the MetLife and Verizon gates.
New Jersey Lottery:Anything can happen in Jersey. Stop by the pedway in Lot G to check out the mobile retail trailer selling all NJ Lotto games and meet Jets Legends. Spin the prize wheel to win free giveaways.
ESPN Radio: ESPN Radio will be broadcasting pregame at the MetLife Stage and interview Jets Legend James Dearth during the show from 11:30 a.m. to 12:30 p.m.**
Pepsi:Steps inside the Pepsi Gate stop by the Pepsi Activation for free samples of Pepsi products.**
Jets in the Community
**Prior to the game, Zeta Tau Alpha alumnae and collegiate members will volunteer to distribute pink breast cancer awareness ribbons to all fans as they enter the gates as part of NFL's "A Crucial Catch" campaign. The Jets have donated over 100 tickets to the American Cancer Society for breast cancer survivors, volunteers and staff to attend the game. Breast cancer survivors representing the American Cancer Society will serve as an honorary captains.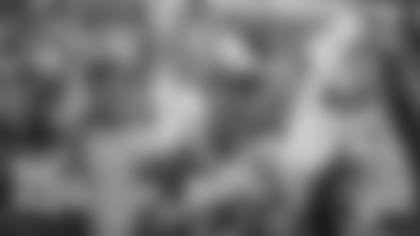 Fans First
Show our young fans how to represent Jets Nation. If you see someone's passion cross the line and set a bad example for our young fans, text the word JETS to 78247 or call the Jets Guest Service Hotline at 201-559-1515. Remember, young fans will follow your lead, so please be respectful.**
Enhanced Public Safety Announcement
The NFL's carry-in bag policy will be in effect for the 2016 season to ensure a safe and secure game environment. Make sure you share this information with your family and friends attending the game! Fans may bring only the following style and size bag into the stadium:**
Bags that are CLEAR plastic, vinyl or PVC and do not exceed 12" x 6" x 12" in size.
One-gallon clear plastic food storage bag.
Small clutch bag approximately the size of a hand (4.5" x 6.5"), with or without a handle or strap — this can be carried separately or within a clear bag.

Prohibited bags include, but are not limited to: all purses, bags or containers larger than a small clutch bag, coolers, briefcases, backpacks, fanny packs, cinch bags, luggage of any kind, computer bags, and camera bags; seat cushions are also prohibited. For more information, visit http://www.nfl.com/allclear.
NFL Ticket Exchange
Can't miss it? Can't make it? NFL Ticket Exchange is the only Official Ticket Exchange of the NFL where 100% of tickets are verified by Ticketmaster. Buyers get in guaranteed and sellers enjoy automatic payment. Buy or sell tickets the NFL-approved way at **NFL Ticket Exchange