All of the best content from the Jets' Week 10 matchup between the Jets and LA Rams.
BEST PHOTO: Salute to Service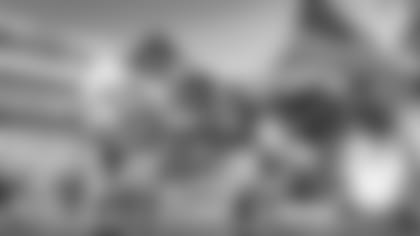 TOP HIGHLIGHT: Trickery into the End Zone
"We'll evaluate that next week as we go forward. We have a bye week to evaluate it and I'll see how Fitz feels. We'll watch the film on Bryce and make a determination middle of next week. ... I'm trying to play the best player right now and win ball games. If it's Bryce, it's Bryce. If it's Fitz, it's Fitz.