All of the best content from the Jets' week 14 matchup against the San Francisco 49ers.
BEST PHOTO: Bryce Gets Horizontal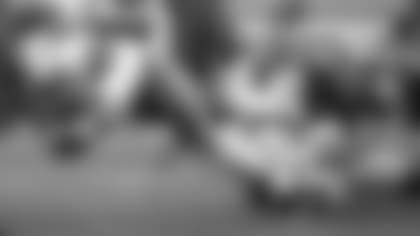 BEST HIGHLIGHT: Bilal Wins it in OT
"I hope that feeling starts to leave the more games I get in there. In the sense that I like being nervous, I love it. I feel like the day that I stop getting nervous for football is probably the day I'm going to hang it up. I'm just so passionate about football and it's that feeling that football gives me that nothing else gives me. That's kind of that feeling, the butterflies in your stomach, I just have to be able to control those and be able to use those as a positive thing rather than a negative thing."
BEST SOCIAL POST: Petty Selfie Video