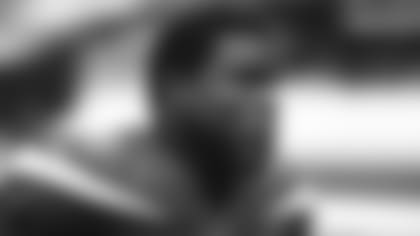 Frank Gore is playing in his 16th NFL season with the fifth team. He is a seasoned veteran who knows how to keep his composure and to quietly lead by example. After the Jets' sixth consecutive loss on Sunday, however, there was frustration in Gore's voice.
"We have to do better," Gore said. "We have to play better as a team, and we have to find a way to win drives and to start fast. We keep saying that we're practicing hard every day, but we have to find a way to do it on Sundays."
He added: "I've been on some teams where we struggled, but nobody is going to feel sorry for us. We have to find a way to start fast to convert on third down and keep the drive going. If not, we're going to keep coming in every game and looking at each other and saying we need to do this and that better."
Against the Dolphins, Gore led the Jets' rushing attack with 46 yards on 11 carries and 4 receptions for 24 yards, contributing to the team's 263 total yards. The efforts fell short, though, and the offense wasn't able to score.
The offense struggled on third down, converting on 2-of-17 attempts — both of which came in the fourth quarter. Gore said that part of the problem is the failure to make adjustments after watching film.
"Nobody wants to lose," Gore said. "We practice hard every day, we stand up. When you see us practice on Wednesdays, Thursdays and Fridays, you can't tell this is an 0-6 team. Everybody is up and no one keeps their head down. I think we need to do it on Sundays. We have to start fast as an offense. We've been three-and-out and when we watch film, it's always, 'we should have made this' instead of just making it. In the NFL, nobody is going to feel sorry for any team. We have to dig deep and when our number is called and the play is there, we have to make it. That's it."
Gore believes offensive adjustments need to made immediately. Through six games all losses, the Jets rank No. 30 in total yards per game, No. 32 in total points per game, and are the only winless team in the league.
"We just need to make the right reads when our O-line is getting us a hole and we have to make the catch," Gore said. "That's how you win and continue to have drives — going to get a chance to get in the red zone and get a chance to score a touchdown. When you start out with a three-and-out, it's going to be tough. I'm being real, it's tough and I'm sick of it."