The Jets have a pair of speedy new pass-catchers in free agent signee Jacoby Ford and fourth-round draft pick Jalen Saunders who will be counted on to make an immediate impact on special teams.
"I'm just going to come in here and just let the return game come to me," said Ford, who played his first three seasons in Oakland. "I have to trust those 10 guys in front of me and they have to trust that I'm going to make the right read and just try to get a big play or spark. Or better yet, a touchdown."
Ford totes an impressive kick return resume with four scores over his first two seasons (2010-11). As a rookie, Ford ranked sixth in the league in return yards (1,280) while his three scores led the NFL and were tied for second-most in single-season history.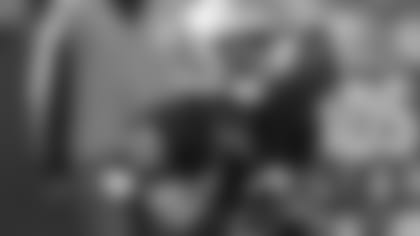 Saunders, meanwhile, brings an impressive collegiate resume as a punt returner to the Green & White, returning three for scores over his final two seasons at Oklahoma.
"They come down a little faster, obviously," said Saunders, who is making the transition after averaging 15.8 yards as a punt returner at OU. "But the veterans that are here, they know certain angles and schemes on the punts, so you just have to be up to your game as a return man. As a rookie I've been kind of realizing that the first few weeks."
One of the veterans that Saunders has most relied upon is Ford, whom Saunders has watched and admired from afar since Ford's breakout rookie year in 2010, when Saunders was a freshman at Fresno State.
"I've been learning a lot from Jacoby both in the receiving game and the return game," Saunders said. "He's a veteran so I always look up to him. He gives me some pointers and tips on both kick returns and punt returns."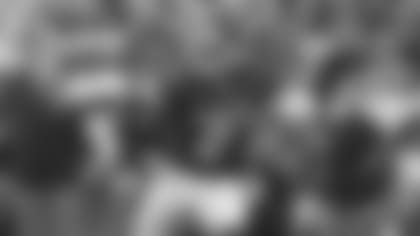 Seldon used as a kick returner in college, Saunders is prepared to contribute there after taking reps in OTAs. And though not used as a punt returner until his final season in Oakland, Ford could double in that area as well. He and Saunders split return reps at Wednesday's OTA and according to Ford, he's currently second on the depth chart behind Saunders.
"You have a little more time on kickoffs. On punt it's kind of like a feel thing, you can kind of feel the rush," Ford said. "But that's also a trust factor, you have trust that those guys are going to hold up just enough for you to get started. The big thing is getting the punt return started and once you get it started, everything else will take care of itself."
Jets fans ought to get used to seeing Nos. 19 and 16 set deep to return this fall, and though small in stature at just 5-9 apiece, the duo hopes to provide a boost in starting field position – as well as a few trips to paydirt.
"The speed is there," said special teams coordinator Thomas McGaughey. "Now hopefully I don't screw it up."