The New York Jets got back on track with a victory at MetLife Stadium against the Jacksonville Jaguars. They will finish a two-game homestand with a huge divisional matchup against the Buffalo Bills and former Jets coach, Rex Ryan.
After a hot start, the Bills and their defense have cooled off to a degree. With that in mind, which Jets players should you target in FanDuel NFL contests this week?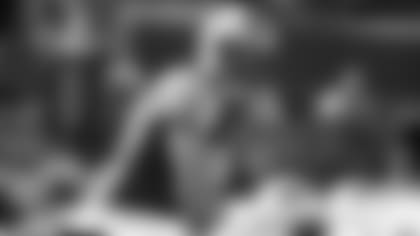 QB Ryan Fitzpatrick (FanDuel Price: $7,200)
Fitzpatrick has a torn ulnar collateral ligament in his left thumb that requires surgery, but he recently said it won't happen before Thursday night's game against Buffalo.
As long as he continues to manage the pain, he'll play. He completed 21-of-34 passes for 272 yards and two touchdowns for 18.88 FanDuel points with this issue last Sunday. Fitzpatrick is consistent (seven games of 14-plus FDPs), but his scores have been low enough to keep his salary in the value range. That means you should take advantage.
RB Chris Ivory  (FanDuel Price: $7,000)
Ivory wasn't as involved as expected against the Jags, but he was productive at the most crucial times. Despite gaining just 48 total yards, he posted an 18.3-FDP performance off the strength of three receptions and two touchdowns.
His matchup against Buffalo appears to be one of his toughest this season, but numberFire projects him as the fifth-highest scoring running back this week (13.72 FDPs). Knowing he's a consistent producer and the top option in a run-first offense makes him someone to consider, no matter what the matchup is.
WR Eric Decker (FanDuel Price: $6,800)
If Brandon Marshall plays through injury again, Buffalo will be preoccupied with him, and rightfully so. He's posted 15-plus FDPs in six of eight games and is among the top 15 receivers with regard to receiving yards, targets, catches and TDs.
Due to that (and his $7,900 FanDuel price tag), it makes sense to stack Fitzpatrick with Decker instead. He hasn't recorded a 100-yard receiving game yet in 2015, but has scored double-digit FDPs in all seven games he's appeared in. That includes TD catches in six of those seven contests.
Stopping the Bills' stampede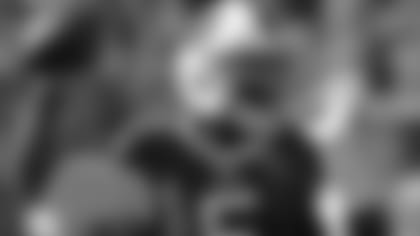 QB Tyrod Taylor (FanDuel Price: $7,200)
Taylor was productive on Sunday, which was his first game action in about a month. He only completed 11-of-12 passes for 181 yards, but also rushed 10 times for 44 yards.
Sammy Watkins broke out in Week 9, but a visit to Revis Island on the horizon likely means Buffalo will make another heavy commitment to the run. Taylor can make things happen and elongate plays with his feet, so it's important for New York to prevent that.
RB LeSean McCoy (FanDuel Price: $7,400)
According to FFToday, the Jets defense is allowing the least amount of fantasy points to opposing running backs this season. They'll be tested this weekend with McCoy, who is dealing with his own injury (shoulder).
He's rushed for at least 90 yards and a touchdown in two of his last three games, and with New York's secondary likely shutting down the passing game, there should be a greater focus on stopping the run.
Stack some Jets players on FanDuel this weekend by entering the Fantasy Pass today! It's free to enter and you can win prizes every week. Enter now and change your lineup anytime before Sunday, 11/15 at 1pm (ET).