"It's tempting to say the Jets are on the upswing, but the reality is the 2013 team was very similar to the 2012 team that won just six games," Greenberg concludes. "Go with the under in 2014."
Using a point differential formula, Greenberg contends that the Green & White overachieved in 2013 by reaching 8-8. The Jets were a -97 overall (290 PF & 387 PA) and he also argues that the Jets' 5-1 mark in games decided by seven points or less was an indicator of good fortune.
Now I am not a numbers guy, but didn't it used to be a sign of a good club when you won close games? And you can mark it down right now that this team will be better in the turnover department. We were all guilty of focusing so much on Geno Smith's ball security issues (25 turnovers for the rook) that we glossed over the fact that the Jets had just 15 takeaways last season. That total has to go up and it says here that it will.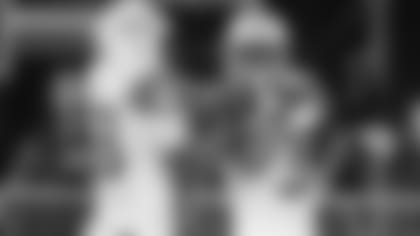 For all the talk about how challenging the Jets' schedule is (.520 opponents win percentage ranks ninth-most difficult), only one of their final seven opponents (New England – Week 16) finished with a record better than .500 in 2013. And it has been well-documented that the Jets open up with three of four at home where there are some favorable trends to consider. Not only did the Jets go 6-2 at MetLife Stadium last season, but the Raiders, the Bears and the Lions each lost their final three road contests.
The most important part of the equation is there is every reason to believe the Jets will field a better team in 2014. Geno Smith, Dee Milliner and Sheldon Richardson should be better as professional sophomores, Eric Decker, Chris Johnson, Jace Amaro and some new spice in the return game will help the Jets score more and the defense will again be stout.
Does this club really look like one about to roll a 7?