Konnichiwa, Jets Fans! This is Emi. I am a rookie Flight Crew Cheerleader from Tokyo, Japan! I'm really excited for our home opener on Sept. 11 against the Cowboys, and I hope you are as well!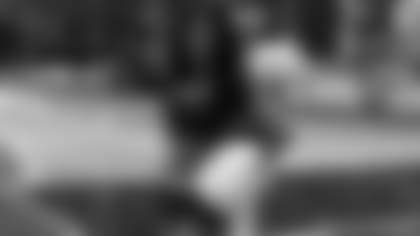 From the moment I made the Jets Flight Crew squad it was a dream come true. Professional cheerleading squads in Japan are not very common. So having the opportunity to cheer on the professional level in the U.S. is a huge accomplishment. There have only been a handful of Japanese cheerleaders to have ever stepped on the NFL turf. I am originally from Tokyo and lived there for 17 years. I'm fortunate for the experience as a Jets Flight Crew Cheerleader because I couldn't have those moments if I was still living in Japan.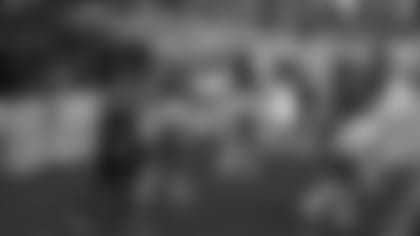 There have been many victims in Japan who lost their friends and family and even their homes from the devastating earthquake and tsunami that happened back in March. I was very sad to hear this news. Earthquakes are common in Tokyo and people live in fear every day. Even when I was living in Japan and cheering for Tokyo High School, I woke up many times because of earthquakes. I was always scared that a massive earthquake would hit Tokyo.
Prior to the Flight Crew audition, I thought that the best thing I could do would be to make the squad and bring happy news to Japan. I don't have millions of dollars to donate right now but If I work hard and shine in the U.S. I can encourage them. People in Japan are still recovering and trying hard to get back to ordinary life.
Did you know that the New York Jets are one of the most popular NFL teams in Japan? I get tons of messages from Jets fans from Japan every day! People in Japan watch NFL games on TV after midnight, then go to work with no sleep (due to the time difference)! That's how much they love the Jets! Going to the Super Bowl and winning the championship this year would definitely be fantastic news for Japanese fans! So let's bring it!!!
During my first preseason game against the Bengals, I was shocked by how great Jets fans are! They are the most supportive fans for sure!! Being the first Japanese cheerleader to have cheered in the NBA, NHL and NFL, I know first-hand that the diehard fans of the NFL are the best in any league in the world. And the Green & White's fans are No. 1!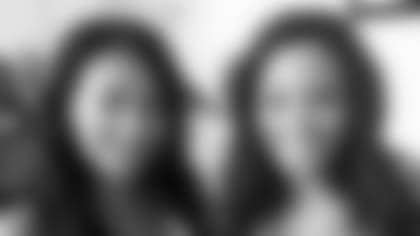 I have already experienced so many incredible moments, from the Aruba calendar trip and riding in the Jets' jetBlue jet, performing at the NFL EA Madden Launch event in Bryant Park, attending training camp with 41 new friends, the Junior Flight Crew camp, and dancing in the preseason game against the Bengals. So let's all go to the playoffs and bring home the championship!!! Go Jets!!!
I hope to see all fans on opening day!