Hi, Jets fans! I am so blessed that I had a wonderful season last year as a member of Jets Flight Crew. I am spending my enjoyable offseason in Tokyo, Japan, right now!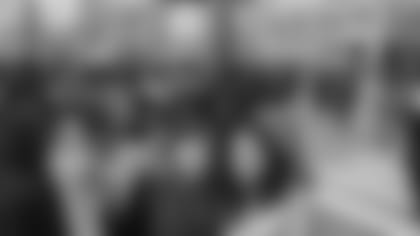 My flight from Newark to Narita was uneventful and took about 13½ hours (I left NY a couple of days after the Super Bowl!). The weather is nice here and it averages about 39-45°F.
This is my first time visiting Japan since the tsunami and the earthquake happened last year. This time, I came back to attend my high school friend's wedding and spend time with my friends. I grew up in Japan for 17 years and graduated high school in Japan, and then I moved to the U.S. So I have many close friends in Japan. My parents live in NY, and my sister just recently had relocated from NY to Hong Kong. I am excited to leave here at the end of February to go visit my sister in Hong Kong for 5 days!!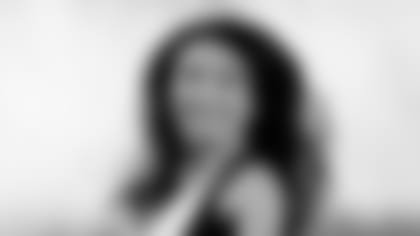 My first day back here, I went shopping in Shibuya. Shibuya, my hometown, is one of the most famous shopping and entertainment districts in Tokyo. I am sure everyone has seen Shibuya on movies such as Kill Bill or Lost In Translation or The Fast And The Furious. It is sort of a Japan version of Manhattan. This town is always busy and crowded with people, and it is the birthplace for Japan's new fashions and trends. I went shopping at an electronics store and purchased a new camera, cellphone and Wii!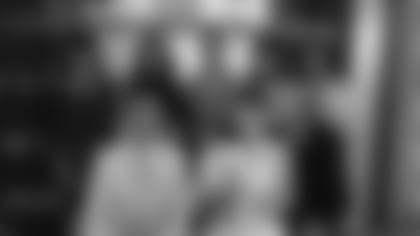 My second day was the wedding. My friend looked stunning and happy at the wedding! I was grateful to see my girlfriends from high school because I don't get to see them very often. I am having a wonderful time in Japan but I can't wait to go back to NY and get ready for another Flight Crew season! I miss you all Jets fans. Hopefully I can be a part of the squad again and see everyone at MetLife Stadium!! Go Jets!!
(Photo of Emi in uniform provided by NFL Japan)