EA: The Jets will don green jerseys & white pants Saturday night in Dallas. We actually tweeted about that Sunday, but someone(s) forgot to read the "and" in the copy. We wish our friends well in the Music City.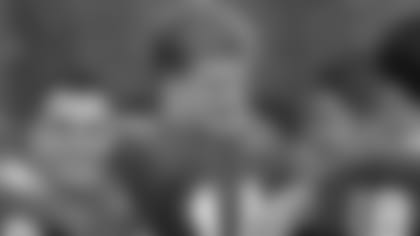 EA: Well Fitz certainly is in rarefied air. Business Insider listed the 30 most famous Harvard students of all-time and Fitz didn't make the cut. But that article was published a few years back. Maybe it's time to revisit?
EA: Mo has had a terrific season and he certainly deserves a Pro Bowl nod. He also is a great teammate who continues to make a difference in the community. GM Mike Maccagnan said the Jets are very happy with Wilkerson and both sides elected not to discuss any contract negotiations with the media during the season. Later this week, I'll look at Mo's 3-sack performance against the Titans in a film review installment.
EA: I'll ask him, but that's for the Fitz Q&A!
EA: Dude is smoldering right now. During this Jets' 3-game win streak, Fitz is completing 64% of his passes for 930 yards with 9 TD and 0 INT.  When there have been plays to be made, Fitzpatrick has taken advantage. He also is playing smarter, not forcing the action and doing the little things. He reads defenses & uses his eyes so well, he has great instincts in the pocket and he gets the ball out on time. And when the Jets don't have a good play to counter a defensive look, Fitzpatrick has done a good job of making something positive happen. He also underwent thumb surgery this season (albeit on the left hand) and I think he feels better overall. He has channeled his-inner Steph Curry?
EA: Less than a month ago, GM Mike Maccagnan met with the media and was asked about Smith's future with the Jets. "I think we're just going to see how this thing progresses because we still have a little under half of the season left," said Maccagnan in his last public comments on Nov. 18. "Geno has done a good job so far and we'll see how he progresses going forward." As far as Petty is concerned, the rookie walked into a tremendous situation. Ryan Fitzpatrick, who was just named AFC Offensive Player of the Week, is a cerebral passer who knows Chan Gailey's offense like the back of his hand. Fitz is the starter and Maccagnan believes the veteran has a lot of good football left in him.
EA: Both of the Jets' lines have played very well, but I'd start with DL Muhammad Wilkerson, NT Damon "Snacks" Harrison and LG James Carpenter. Todd Bowles said this week that he expected Wilkerson to play like this and Big Mo has delivered with a team-leading 12 sacks. Wilkerson consistently gets double-team attention and he can line up at DT as well. The players consistently praise "Snacks" and he has played a very large role on the NFL's No. 1 ranked rush defense. Harrison has tremendous feet and the former HS hoops standout has showcased impressive lateral movement. Carpenter, an unheralded free agent signing, has fit in well in-between C Nick Mangold and LT D'Brickashaw Ferguson. Carpenter has nimble feet, he can get out and pull and he plays with a mean streak.
While the Cowboys do have some talented players, the Jets will give Dallas a lot of matchup problems. The Cowboys are 30th in scoring (17.7 ppg) and they have the NFL's 29th ranked pass offense (207.5 ypg). Dallas also is ranked 32nd in terms of takeaways with just 8 and 29th in pass defense (221.1 ypg). If the Jets hold onto the ball, stay patient and get solid play out of their coverage units, they have an excellent opportunity to move to 9-5.
@eallenjets @nyjets Jets fans upset division winners get automatic playoff bids & home field (AFC South & NFC East), will this ever change? — JetsMetsDevilsNets (@Jetsnation13) December 16, 2015
EA: It could, but I don't see that happening anytime soon. I know the owners had previously discussed expanding the playoffs – one extra wild card team in each conference. But we can revisit this in the offseason when the owners meet again.
EA: As of Wednesday morning, the Jets had not placed Smith on injured reserve. Obviously that is expected to change, but the Jets won't add a WR from their practice squad because they don't have one on their PS. Kerley has a calf contusion right now, so we'll have to see how that progresses. Thompkins will get more playing time and you could see 12 personnel with 1 RB and 2 TEs. Take a listen to The Chad Pennington podcast this week because CP believes that Bilal Powell has become this team's 3rd receiving option.