@eallenjets what do you expect to see from Geno on Sunday. Do you think Chan does anything differently with him behind center? — Joe Scurto™ (@jj_scurto15) October 19, 2016
* EA*: Back in June, I spoke to Smith when the Jets broke minicamp. After leading the first-team offense during the spring, Smith said the game had slowed down for him and he was no longer rushing things.
"The ball might come out faster, but it's a result of me actually thinking faster and moving slower with my body if that makes sense," he said. "So the release is quick and the ball gets out fast, but to me it's like everything's moving in slow-mo."
Smith told me that watching from afar was helpful in terms of seeing how the mechanics of the offense work, the game-planning throughout the week and the terminology. This is Smith's second year in Chan Gailey's system, but this week marked the first time the strong-armed passer has prepared as a starter for a regular-season game with the Jets offensive coordinator.
Smith will certainly be excited for his first start since the end of the 2014 campaign. You could make an argument that Smith was flawless in that contest as he posted a perfect passer rating of 158.3 with a 358-yard, 3 TD effort in a 37-24 season-ending win over the Dolphins. Smith doesn't have to be perfect against the Ravens, but he must play within himself.
A few things will change with Smith taking over the offensive controls. We won't see the game plan until Sunday, but Smith is a terrific athlete who throws an accurate long ball. He also could give opponents a different look if the Green & White elect to run some option plays and use him as a runner.
EA: Head coach Todd Bowles said this week that the Jets have "some stages" to go before he would consider playing Bryce Petty or Christian Hackenberg. Petty, who just resumed practicing following a shoulder injury, has a ways to go yet in terms of reps. Bowles is going to see if Geno Smith can provide a spark and then go from there. As Bowles said this week, he'll cross that bridge when he gets to it. Despite the poor start, the Jets are not mathematically eliminated from anything.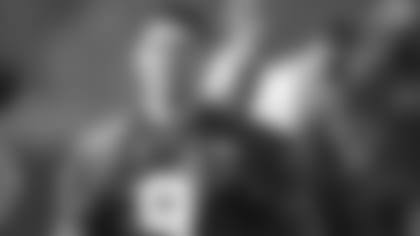 EA: Excellent question. All the pundits pointed to a treacherous six-game stretch to open the season. So far, Jets' opponents have a combined record of 20-14 and only the Bengals (2-4) own a losing mark entering Week 7. The Steelers (4-2) and the Seahawks (4-1) are early leaders in the AFC North and the NFC West respectively and the Bills have run off four straight victories after the Jets' prolific offensive effort on Thursday Night Football.
The schedule certainly has been difficult, but Bowles said he's never seen an easy NFL schedule. The Jets' mistakes have been glaring against quality clubs and they won't use the schedule as an excuse.
EA: The rookie is not ready to play yet. Hackenberg, a second-round pick from Penn State, still has three quarterbacks ahead of him on the depth chart. Hackenberg is getting scout team reps and gaining experience right now in practice. After the Jets drafted Hackenberg, GM Mike Maccagnan said in a perfect world you would like to give rookie QBs a chance to grow and develop before they are thrown into the fire.