EA: JK left Sunday's game against the Giants with a migraine, so Eric Decker handled punt return duties. Just the week before, Kerley recorded the second-longest punt return of his career at 58 yards in the win over the Dolphins. At WR, Quincy Enunwa returned to the lineup in Week 11 and he made a pair of receptions the past two contests including a 28-yarder against the Giants. Enunwa is a strong blocker and the Green & White view him as a 'tweener. Devin Smith is a work in progress, but he made a pair of impactful grabs against the Dolphins and has the speed to stretch the field. The Jets' third and fourth leading receptions leaders are RBs – Bilal Powell has 30 and Chris Ivory has 24.
EA: The Jets have only two active tight ends on their roster and Chan Gailey has used both Jeff Cumberland and Kellen Davis primarily as inline blockers this season. Both Jace Amaro and Zach Sudfeld are on injured reserve. This franchise has been around since 1960 and has had only one game when 3 players recorded 100 yards receiving and that was back in 1967. If Bilal Powell had 9 more yards receiving against the Giants, it would have marked the second time. The QB is red hot right now – this is one of the NFL's most dynamic WR tandems in Brandon Marshall and Eric Decker. I'd pump the brakes on worrying about ball distribution.
EA: Mariota looks to be the real deal. He is on pace to throw for more than 3,000 yards and he has amassed 19 TD with just 9 INT. He is also the Titans' second-leading rusher and he effortlessly scooted for an 87-yard score on the ground last week vs. the Jaguars. Everyone knew Mariota was a special athlete, but he has impressed with his accuracy. Delanie Walker (67-800-4TD) is far and away Mariota's top target, but the kid is getting him the rock.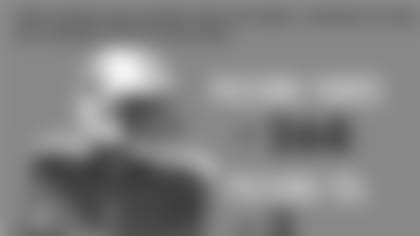 EA: The Jets want to keep Mariota in the pocket. It will be important for the edge rushers to rush responsibly, making sure the talented athlete doesn't break contain. All the Jets defenders must stay in their gaps and then tackle well. Mariota has been sacked 30 times and the Titans are T29 in sacks allowed as a team with 39.  The 6'4", 222-pound Mariota also has fumbled eight times and lost five of those to opposition.
I'll be interested to see what kind of game plan Todd Bowles and Kacy Rodgers have cooked up for Mariota. Without Darrelle Revis and Marcus Williams against the Giants, they favored more zone early and then went to more man looks in the second half. I anticipate they'll mix up coverages and let's see how they try to contain Walker.
EA: While there is a sense of excitement permeating throughout the organization, Todd Bowles continues to keep everything in proper perspective. So much can change in a week or two – remember most folks wrote the Jets off after their poor showing in Houston. And now that the Jets have won consecutive games, it does not mean that they'll postseason-bound either. Both Bowles and first-year GM Mike Maccagnan have been excellent – it's still hard to believe what the latter did in the offseason with the pair of trades for Brandon Marshall and Ryan Fitzpatrick. Both rookie DL Leonard Williams, getting a ton of playing time from Day 1, and OLB Lorenzo Mauldin, carving his niche as a pass rusher, have impressed and Devin Smith has shown a few flashes.
As far as my ruptured biceps tendon update, the sutures are out. My doctor told me the surgery went well and maybe in a couple of weeks I'll be working with the tiny dumbbells again!  There is some atrophy, but I have to imagine the arm will bounce back once we attack the gym in the months ahead. Patience for now.
@eallenjets do u think the jets should bench chris ivory so he can be healthy moving foward? — Meir stern (@knicksjets1) December 9, 2015
EA: No way. The Giants were determined to stifle the Jets' ground game and yet Ivory still averaged 4.7 yards a clip on his 10 carries. As Chad Pennington said on Jets Audibles this week, the Jets proved they can win a game being reliant on the pass. And Penny put it this way – Bilal Powell being effective in the screen game actually served as an extension of the run attack. Powell is fresh and he'll continue get reps but Ivory will as well. This is a good tandem who complement each other well. As long as Ivory is ready to roll, the Jets will continue to get him on the field and get No. 33 the rock.
EA: Against the Giants, the Jets used Darrin Walls on the outside in their go-to nickel package. Milliner has not played in 14 months and he is on the practice field each day, so the coaches have a beat on this club better than anyone else. The Jets defense played well against the Giants. Sure there were a couple of big plays that need to be eliminated, but any time your defensive unit really only gives up 10 points (Giants PR TD & FR deep inside Jets' territory) in close to five quarters – sign me up.