EA: The Jets have to play their most complete game of the year this Sunday. Tom Brady can't hurt you when he is on the bench, but scoring trumps everything. The Pats average 31.1 points per contest and the Jets have to finish in the red zone this week. The Patriots field a complete team and their defense can get after the QB as they are T1 in sacks with 47. On this week's installment of The Chad Pennington Podcast, CP said he believes Chan Gailey might have to pass in order to set up the run. You know Bill Belichick is going to want to take away Brandon Marshall and Chris Ivory, so the Jets have to counter. Ryan Fitzpatrick needs a solid outing from his offensive line and if he has time – the Jets could dictate by spreading the field out. It will be interesting to see if the Pats again stick Malcolm Butler on Eric Decker. Defensively the Jets have to tackle well in space, make Brady feel pressure and limit TE Rob Gronkowski. People often forget that the Jets' mid-season slump coincided with Calvin Pryor's ankle sprain, an injury that occurred against the Patriots. The Jets played well in that Week 7 loss at Gillette, but they did just enough to lose the contest as Brady got hot late, Gronk went off for 11 catches, the Jets settled for a field goals on a pair of red zone drives, the special teams units had a couple of hiccups and there was a crushing 3rd-and-17 conversion in the 4th quarter. Last week, the Jets feasted on Cowboys QBs with 4 interceptions. This is a different animal – Brady has 35 TD and 6 INT this season. And lastly, the Jets could use a boost from the home crowd. This should be one of the loudest atmospheres the Jets have ever experienced MetLife.
EA: The Patriots were hell-bent on not letting Brandon Marshall (4-67) beat them the first time around, so the double coverage came early and often. Eric Decker played very well in his matchup with Malcolm Butler, finishing with 6 receptions for 94 yards. The Jets played that first meeting without two key cogs in their offensive attack – Bilal Powell and Quincy Enunwa. In fact, both Powell and Stevan Ridley were inactive against the Pats. Powell paced the Jets with 7 receptions against the Cowboys and he has scored a TD in three consecutive games. He has fresh legs and adds an explosive element to the passing attack. Enunwa, a strong receiver more associated with his blocking, had 4 receptions last week including a huge 3rd-down conversion. We'll also have to see how S Patrick Chung (hip) and LB Dont'a Hightower (knee) are doing later in the week. And Kenbrell Thompkins certainly got a boost of confidence from his 43-yard reception on the GW drive in Dallas. Belichick said this week that the Jets are a well-balanced offense and "probably a more dangerous and harder to defender group than we saw in the first game."
EA: The Jets need consistent pressure and they have to mix-up the looks on the back end. They also have to tackle well and get off the field on 3rd down. Brady will get his yards, but the Green & White have to tighten up in the red zone. Brady may take a couple of shots, but expect the ball to come out quick. I think Pryor could be a huge factor in this game and I'm curious to see how Todd Bowles/Kacy Rodgers employ Darrelle Revis. Julian Edelman is still recovering from his foot injury while Danny Amendola (knee) could miss action as well.  Running back James White has become a huge factor for the Pats in the pass game and the Jets will have to account for him whether they're in zone or man coverage.
EA:The Jets need both of them to make an impact..  I'm curious to see how the Patriots try to neutralize Powell when the Jets spread the field or utilize their screen game. He has become such an instrumental part of this offense. Ivory, who is 49 yards shy of his first 1,000-yard season, also has a career-high 26 receptions and can be a threat in space.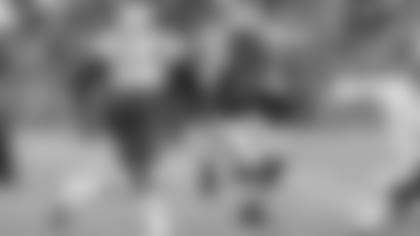 EA: The 12-2 Patriots have homefield on their minds, so yes there is plenty to play for. There will be no let up. The Jets are going to have to earn this victory and that's the way it should be.