If you are the Jets — or any NFL team — in need of a quality receiver come May, there won't be reason to panic. This 2014 WR class is loaded with talent and two of the most productive players in the group are Oregon State's Brandin Cooks and Vanderbilt's Jordan Matthews.
The 5'10" Cooks is a burner, hoping to post a low-4.3 time in the 40-yard dash here in Indianapolis on Sunday.
"I'm a playmaker. I'm able to create plays," he told the media Friday. "I'm able to catch a three-yard ball and take it the distance, those YAC yards. Speed kills and I feel like that's what I'm going to bring to the game."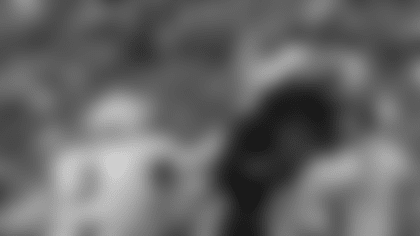 Last season, Cooks set a Pac-12 single-season mark with 128 receptions and his 1,730 receiving yards led the nation. Nicknamed "Sonic Boom" at Lincoln HS in Stockton, CA, Cooks amassed 3,683 all-purpose yards and 26 TDs at Oregon State.
"I have a lot to prove. I have a chip on my shoulder," he said. "They say I'm not the tallest, but I feel like there are so many guys in this game today, particularly a Hall of Famer like Steve Smith who is killing the game right now."
Matthews, a rarity in this class because he exhausted his collegiate eligibility, was an All-SEC performer last season after hauling in 112 passes for 1,477 yards. A 6'3", 209-pounder, Matthews believes he has more than enough speed to be effective at the pro level.
"I played four years of high school, four years of college, and I still haven't been caught. I know where my speed is. I know on the field I'm one of the fastest guys in the country — if not the fastest with the ball in my hand," he said. "But right now the goal is to run the 40, so that's what I'm focused on."
Pointing to a lot of change at Vandy, Matthews said he played under three head coaches, offensive coordinators and WR coaches and caught balls from six different quarterbacks.
"I think a lot more guys around the country played with a little bit more stability, but I was able to adapt to change and I was still able to come out to be one of the top in my field," he said.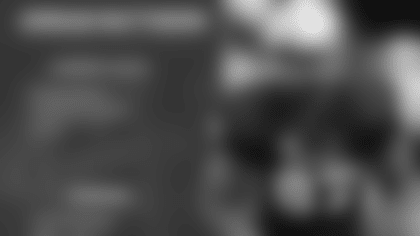 Jets offensive coordinator Marty Mornhinweg told me this week that the two most important qualities that a WR possesses are good ball-catching skills and the ability to beat press coverage.
"I feel like that's one of my special areas is to be able to beat the press coverage," said Cooks, who told the media that he is scheduled to meet with the Jets. "I'm not that big, but I'm so shifty. I love to run quick and it's going to be a hard time to put your hands on me. So if you miss, you will pay."