Newyorkjets.com's coverage of the 2014 draft includes breakdowns of each position group, focusing both on the Jets' current situation and the top players expected to be selected at the position from May 8-10. All player rankings have been compiled from 15 different "big boards" around the Internet, updated as recently as today and as far back as March 31. Today's seventh in the series: Linebackers.
The Jets seem to be filling in all the gaps on defense. After three straight seasons of spending a No. 1 draft choice on a defensive lineman, that trend just figures to be played out. But will the front-seven makeover continue at linebacker?
Quinton Coples, a DE when he was our No. 1 pick two years ago, is now at OLB. Demario Davis is in his third year in the middle and coming off his first year as a high-motor starter alongside the still forceful David Harris.
Calvin Pace keeps rolling along at OLB, but versatile pass rusher could be the position where John Idzik, Rex Ryan and Dennis Thurman may be looking this draft. At least one player who could jump out at them on day two, as my partner Eric Allen has pointed out, used to be a college teammate of a current Jets WR. But more on that below.
Khalil Mack is quite the story at OLB. In fact, USA Today's USA Today's Kevin Allen asks if the University of Buffalo 'backer is "the best player you haven't seen" and Greg Bedard at MMBQ says Mack is the draft prospect "most similar to Hall of Famer Lawrence Taylor."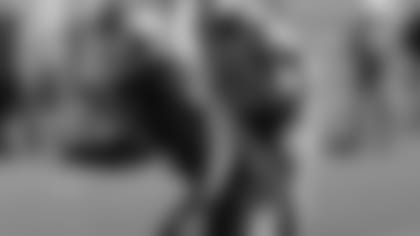 Hyperbole? Maybe, but Mack (6'3", 251) has all the measurables, having set Bulls records with 28.5 sacks, 75 tackles for loss and 16 forced fumbles, the latter two also FBS career marks. He also skied to a 40.0" vertical, second among all LBs at this year's NFL combine. Plus he's super-aggressive, as a one-game team suspension for a locker room altercation might indicate. But as long as he plays within the rules and saves it for the opposition ...
All of which has at least one draft service, nfldraftscout.com, pegging him as No. 2 overall on its most recent value board.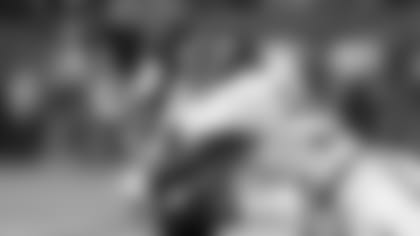 The 6'2", 234-pounder didn't pile up the sexy numbers from his ILB post, but he was a tackling machine (his 313 career tackles were fourth-most in school history) and he let the Tide defense (second nationally in points allowed, fifth in total yards, fifth in passing yards) do his talking for him. He's instinctive, disciplined and a sure bet to go in the middle of the first round.
Anthony Barr of UCLA is jockeying in many mocks with Mosley to be the second LB taken. He's the outside type who parlays great size (6'5", 255) with great athleticism (his best combine showing: 6.82 seconds in the three-cone, third-best among LBs).
Workout warriors don't always fare well in the NFL, and Barr is not super-strong nor known to be ferocious. Yet he had great production his junior and senior seasons for the Bruins, totaling 23.5 sacks and 41.5 TFLs, and that will have him, like Mosley, moving to an NFL team midway through Round 1.
Ryan Shazier (6'1", 237) is on the cusp of the first round. He played both inside and outside for Ohio State and displayed a team-first attitude that paired nicely with his closing burst. That burst can be measured several ways: He had 143 tackles as a senior and 44.5 tackles for loss for his career. And he recorded a 42.0" vertical, the best among all LBs the past eight combines, and a 10'10" broad jump that was third-best among all LBs from 2007-14 as well.
Dee Ford was one of the early competitors to declare himself, not Jadeveon Clowney, the top pass rusher in this draft. That remains to be seen, but Ford, the 6'2", 252-pound Auburn DE, is expected to be one of the top OLB edge rushers to come out of this draft. With an impressive burst and under-the-radar strength, he emerged last season with 8.5 sacks, 12.5 tackles for loss and unanimous All-SEC first-team honors.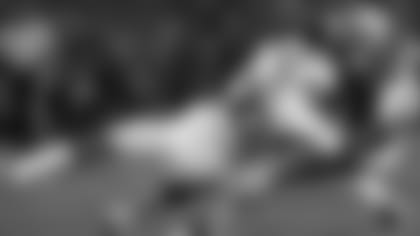 Kyle Van Noy (6'3", 243) out of BYU has shown great instincts although not as much toughness as some would like. Yet he made good on his assessment of having "unfinished business" by returning for his senior season with the Cougars and racking up 13 sacks and 22 TFLs for the season and finishing up his career with an impressive 11 forced fumbles.
Jeremiah Attaochu (6'3", 252) is called simply "one of Georgia Tech's all-time greats on the defensive side of the ball" by the Yellow Jackets' sports information department. The Nigerian-born Attaochu (a teammate of Jets WR Stephen Hill in 2010-11) in fact set the school record with 31.5 career sacks combined as a DE last year and as a 3-4 OLB in 2011-12.
Wisconsin's Chris Borland (6'0", 248) has drawn comparisons to ex-Dolphins ILB Zach Thomas for his unimposing size and so-so athleticism. Yet just like Zach, he knows his defenses inside and out and he flies to the ball and makes plays, as his 15 career forced fumbles indicate. Carl Bradford (6'1", 250), unlike Van Noy above, left Arizona State a year early with his degree by declaring for the NFL draft. The "Devilbacker" made many plays but also has a fiery temperament that he'll have to control in the pros.
Florida State's defense thrived with Telvin Smith (6'3", 218) on the outside and Christian Jones (6'3", 240) on the inside. Smith has speed — his 4.52 40 was the second-fastest among all LBs at this year's combine — who has a small frame but excellent leaping ability (NFL safety, anyone?). Jones was versatile and athletic (but played a little too upright) who led the 'Noles as a junior WLB before moving to the strongside as a senior.
Jackson Jeffcoat hasn't fallen far from the family tree. The 6'3", 247-pound Texas DE is the son of Jim Jeffcoat, the standout D-end for the Cowboys and Bills, and he lists his dad as his sports hero.
Other Notables: ILB Shayne Skov (Stanford), DE Aaron Lynch (South Florida), OLB Christian Kirksey (Iowa), DE James Gayle (Virginia Tech), OLB Adrian Hubbard (Alabama)
After tearing it up in the MAC, Khalil Mack is projected to go within the first five selections