Newyorkjets.com's coverage of the 2014 draft includes breakdowns of each position group, focusing both on the Jets' current situation and the top players expected to be selected at the position from May 8-10. All player rankings have been compiled from 15 different "big boards" around the Internet, updated as recently as today and as far back as March 31. Today's sixth in the series: Defensive linemen.
The Jets selected defensive end Muhammad Wilkerson in the first round of the 2011 draft, they went with DE (now OLB) Quinton Coples first in 2012, and last April they used one of their two first-round picks on DT Sheldon Richardson. Noticing a trend?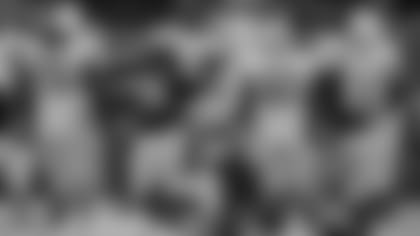 Thanks in part to hitting on all three of those previous selections, that first-round defensive lineman pattern is likely to come to an end this time around. But as has been proven throughout the years, there is plenty of talent to be had outside of the top rounds in a draft.
Take Damon Harrison. Despite going undrafted out of William Penn, "Snacks" has emerged as one of the best run stoppers not just on the Green & White but in the entire league. His 66 total tackles and 7.0 stuffs both ranked fourth in the NFL among DTs last season. Richardson, by the way, led both categories (78 and 8.5) en route to his Defensive Rookie of the Year award.
It doesn't get much better than a starting lineup of Wilkerson (team-leading 10.5 sacks in '13), Harrison and Richardson, with Kenrick Ellis and Leger Douzable in the mix as well. Still, we won't hesitate to grab another talented D-lineman if one lands in our laps. So who are the top guys at this position?
South Carolina DE Jadeveon Clowney sits alone at the top, perhaps two rungs above the next-best defensive lineman. Across 15 different analysts' value boards, Clowney ranks no worse than second on anyone of them.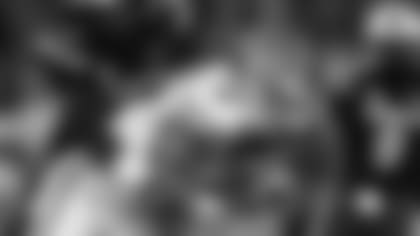 "Explosive. Violent. Rare," Bleacher Report's Matt Miller writes. "Clowney has running back speed in a defensive end's body." At 6'5" and 266 pounds, he ran a 4.53 40 at the combine.
Clowney recorded 13.0 sacks and 23.5 tackles for loss as a sophomore. Those numbers dropped significantly last season (3.0 sacks, 11.5 TFLs), although many explain that by saying that teams began to run away from his side of the line and hit him with a constant barrage of double-teams.
Aside from Clowney, Pittsburgh's Aaron Donald might be the only other defensive linemen who's all but guaranteed to be selected in Round 1. At 6'1" and 285, he's not the biggest tackle of the bunch, but he demonstrated a tremendous balance of strength, speed and agility at the combine with 35 benchpress reps, a 4.68-second 40 and a 7.11-second three-cone drill.
Donald was named the ACC Defensive Player of the Year and chosen as a unanimous All-America selection after leading the nation with 28.5 tackles for loss, but that's just the tip of the iceberg. He also took home the Bronko Nagurski, Chuck Bednarik, Outland and Rotary Lombardi trophies.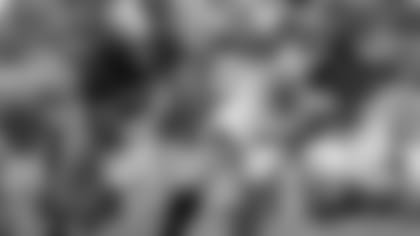 DTs Louis Nix, Timmy Jerniganand Ra'Shede Hageman along with DEs Kony Ealy, Stephon Tuitt, Demarcus Lawrence and Scott Crichton are all names that could come off the board between our Nos. 18 and 49 picks.
Nix and Tuitt have co-anchored Notre Dame's D-line for the past three seasons. Nix (6'2", 331) has the make of New England NT Vince Wilfork, while Tuitt (6'5", 304) is built more like Muhammad Wilkerson. Both had stronger 2012 campaigns than 2013 in part due to injuries. Tuitt had surgery for a sports hernia last offseason and could not participate in February's combine with a fractured foot, while a torn meniscus and subsequent knee surgery cut Nix's season short.
Florida State's Jernigan (6'2", 299) recorded 4.5 sacks as a junior before capping his season with a nine-tackle performance in the Seminoles' BCS National Championship win over Auburn.
With Hageman, a 6'6", 310-pound Minnesota product, consistency seems to be an issue. SI.com's Doug Farrar describes him as "a monster disruptor" when he's on but "penalty-prone" and "out of the picture" otherwise. NFL.com's Charles Davis offers a similar analysis, writing, "When you watch his tape, you will see him make plays that elicit a 'Wow,' but then you might not see much activity for a while."
You may have seen Ealy's name pop up in a headline or two earlier this week when he declared that he — not Clowney — is the best defensive end in this year's draft. Like Sheldon Richardson, Ealy played for Missouri, and also like Richardson, he's not short on confidence. The 6'4", 273-pound lineman earned All-SEC first-team honors last season.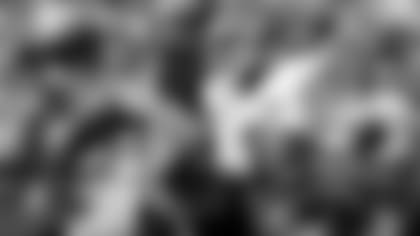 Boise State's Lawrence and Oregon State's Crichton will likely be selected on the draft's second day. Lawrence (6'3", 251) led the Mountain West with 10.5 sacks and 20.5 TFLs last season, while Crichton (6'3", 273) finished his three OSU years as the Beavers' leader in career forced fumbles (10).
Other Notables: DT Dominique Easley (Florida), DT DaQuan Jones (Penn State), DE Kareem Martin (North Carolina), DE Marcus Smith (Louisville), DE Trent Murphy (Stanford), DT Will Sutton (Arizona State), DT Ego Ferguson (LSU), DT Kelcy Quarles (South Carolina)
The Jets have drafted a defensive lineman in the first round for three straight years