Buried long before training camp started in 2013, the Jets are getting a little bit more respect nationally this summer with players set to report to SUNY Cortland on July 23. Both Pro Football Talk and Fox Sports have the Green & White ranked No. 19 in their latest power rankings.
"I think playoffs," predicts former NFL quarterback Donovan McNabb, who cited his belief in Geno Smith during a roundtable conversation with a number of Fox analysts.
The Jets have not made the postseason or finished with an above .500 mark since 2010. Over the past three seasons, the Green & White faithful have witnessed uneven play from the QB position as Mark Sanchez (2011-12) and Geno Smith (2013) combined for a stat line that included 77 turnovers and a 56% completion rate.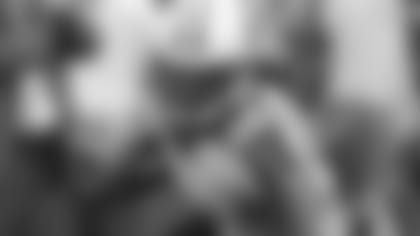 "If they are going to return to the playoffs, they will need a massive improvement on offense and that's only likely to come if they have a quarterback who is able to avoid the kinds of turnovers and mental mistakes that have plagued them for the last three years," writes PFT.com's Josh Alper.
While McNabb and former game-breaking wideout Randy Moss believe newcomer Eric Decker isn't a true No. 1 receiver, the Jets 31st-ranked pass attack will undoubtedly be improved because more talent has been assembled in addition to Decker. Rookie Jace Amaro has the ability to split out and create mismatches while Chris Johnson should make his presence felt in more than just the run game.
"You can't forget about that halfback screen they're going to run because what Marty Mornhinweg likes to do is show one way and throw the opposite," McNabb said. "Now you have Chris Johnson sitting out there with three offensive linemen in front of him — that's a home run, (an) explosive play waiting to happen."
"They are a possession type of offense, bringing in Decker and bringing in (Jacoby) Ford to be able to complement with the running back Johnson and take some pressure off Geno Smith to find some of those intermediate throwing lanes to be efficient in their offense," added Moss.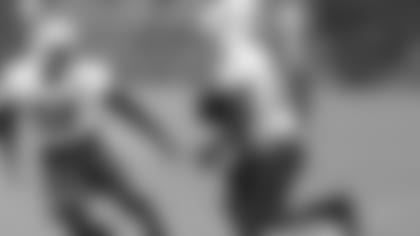 Don't tell Mornhinweg that the Jets are a possession type of offense. If you categorize a "big play" as a rush over 10 yards and a pass play over 25 yards, the Green & White actually finished 7th in the NFL in that category with a total of 84. The great thing about Mornhinweg is he doesn't really consider a play of the explosion variety until it is 40 yards or more.
"The run game is something I would like to be able to hang our hat on, but that passing game becomes so important because you score more points throwing the football nowadays and it's become a scoring game," Mornhinweg told season ticket holders in an offseason conference call.
Just 29th in scoring at 18.1 points per contest in 2013, the Jets will score more this season. The Cardinals and the Steelers finished tied for middle of the pack in scoring at 23.7 points a contest. If the Jets can get there (don't forget about the special team values of both Ford and rookie Jalen Saunders), McNabb's prediction should come true.