It's been a most unusual 12th NFL season for Ed Reed.
"Different ... it's been different," Reed agreed this afternoon in the Atlantic Health Jets Training Center locker room. "Definitely not what I expected.
"Two organizations in one year. I've never been through that in my career," he added.
And if we're talking calendar year, it's been three organizations, since the one he was with through February, the Baltimore Ravens, won the Super Bowl with him as usual as their Hall of Famer-to-be starting safety. And that's what's made this so topsy-turvy for Reed.
First after Baltimore and unrestricted free agency came the stint with the Houston Texans that ultimately hasn't gone well for anyone associated with that franchise. The final five games he's been with the Jets.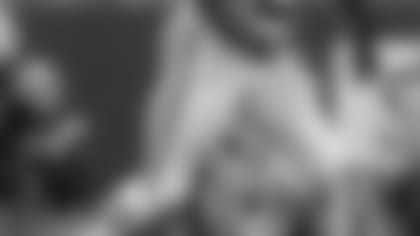 "You leave a great organization, think you're going somewhere else to build something, add something, and it turns out different. ... No regrets, though, because I learned a lot this season. Everything I've been through, I've been through for a reason and learned a lot."
What he learned early in November was how to change his base of operations about 1,600 miles apart on the fly.
"I left everything down in Houston and came here with a bag and two pair of jeans and a shirt," he recalled. "I had to go to the mall pretty much every week to get some clothes."
He also learned how to shift gears midseason from one team's set of parameters to another.
"There's schematic things. Changing players, building trust," he said. "It's one thing that guys have respect for you, but it's another thing for them to trust you and you to trust them to be where they're supposed to be in the scheme part of it."
As different as this season sometimes has gone for Reed, as he said, he has no regrets, no does the head coach who was fundamentally involved in bringing him here and installing him immediately as his starting safety.
"Yeah, I got exactly the guy I thought I was going to get, as far as how he's helped our young guys," head coach Rex Ryan said at his news conference. "Plays down the field, hoping he'll get some of those picks? No, not yet. But it's crazy. You notice the ball's not being thrown over our head anymore."
Ryan quickly added that it's going underneath the pass coverage in many cases now, such as the 72-yard Cam Newton-to-DeAngelo Williams isolated screen from Sunday against Carolina. But that hasn't changed Ryan's opinion of the player he added to his Ravens defenses back in 2002.
"This is a first-ballot Hall of Fame player," Rex said. "Everybody's like, 'Do you expect a 25-, 26-year-old Ed Reed back there?' That's not it. But this is a good player, he's an outstanding player. Now is he as good as he used to be? No, but guess what. The list really is short because you have to start with Ed Reed. In my opinion he's the finest free safety in the history of this game. If he's going down, he's climbing down from the very top of the mountain, and that mountain is Everest."
"Ed's a prideful guy. I think he's never faced criticism in his life because of the kind of player he is. He's still an outstanding player and a great teammate and he's a leader."
That leadership and playing ability will be needed in the final two games this season as our secondary on Sunday faces the NFL's receiving-yardage leader in Josh Gordon and in Game 16 goes to Miami to try again to put the underneath brakes on Ryan Tannehill to Mike Wallace and Brian Hartline.
"Right now I'm going to finish this season up strong with my teammates, making sure we finish this the right way," he said. "Then I'll attack the offseason like I always do."
Does that mean he'd like to play Season No. 13 in green and white? "Yes, yes, I wouldn't mind staying here," Reed said. "I know the coaches, I know the scheme. Building the trust that I built with these players, the relationships I've built with these players in the last few weeks has been awesome."
But he acknowledged that a head-coaching change would "probably" change that thought because he's as big a fan of Rex Ryan's as Rex is of him, although not quite as wordy.
"I don't see why he shouldn't be here," Reed said. "He's a great coach."
Ryan said "everybody's probable" on his 13-player injury list. Our injury report updated through today's practice is here. The Browns list TE Jordan Cameron (concussion), G John Greco (knee) and TE Andre Smith (calf) as out of this game, while CB Joe Haden (hip) and WR Davone Bess (non-injury) are questionable.