1. He was the 2014 Gator Bowl MVP and it was his fondest memory.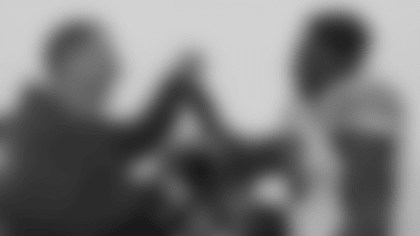 2. The 99-yard touchdown catch from QB Tommy Armstrong Jr. was a big reason why he was named MVP.
3. The Downtown Bar was a cool hot spot to go to.
4. He really didn't like the humidity in the Midwest.
7. The steaks are really good out there too.
8. Nebraskan Runzas (bread pockets filled with beef, cabbage, sauerkraut and onions) were his least favorites.
9. Q is from California and experienced his first snowfall his freshman year in Lincoln. He was late for practice one day, at the time he didn't have a car, so he had to run through the snow to make it to practice on time. He made it.