Mike's favorite memory was when he racked up his 12th sack in his final game, the highest total at Princeton since 2000. After collecting multiple sacks in four of seven Ivy games, Catapano knew he had a chance to go to the NFL. 
He was the first Princeton football player to be selected in the NFL draft since Dennis Norman in 2001.
He graduated with a degree in psychology and is thinking about going into sports psychology after he retires from the NFL.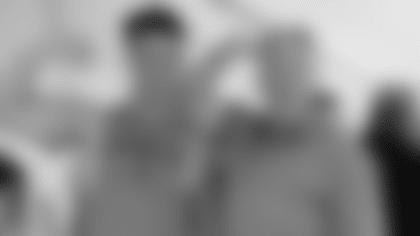 Princeton "Ween" is a pretty big deal because of the orange and black color scheme.
Mike dressed as Sylvester Stallone from Rambo one year. He also posed as Arnold Schwarzenegger.
His team had mandatory study hall every day because of Princeton's demanding academic schedule.
The winner of the Big Three gets a bonfire party. Mike was the captain of the team, the year that Princeton beat Harvard and Yale, so he got to light the bonfire.