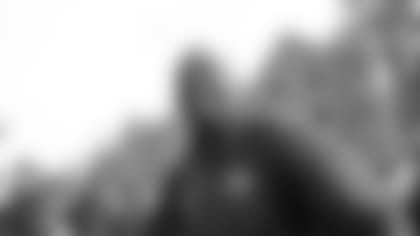 His favorite memory was when Clemson played Christian Ponder and Florida State his freshman year. Jarvis sacked Ponder on the first play of his career.
His college roommate was Jets' safety Marcus Gilchrist and they were best friends. With the air conditioning unit broken one summer, Marcus would always beg Jarvis for his portable fan. One night Marcus came into Jarvis' room with a "puppy dog face" and asked, "Common man, let me just get the fan for one night?" Jarvis gave him the fan because he felt bad, but he didn't get it back until a week later.
Jarvis is from Clemson, SC, so Marcus would go home with him to his family's house about three times per week.
He played intramural basketball for fun.
He and some of his teammates would get into "egg fights" with the Clemson basketball team players. They were constantly egging each other's houses, cars and sometimes would dress in all black and just egg each other on campus.
Mac's Drive In is a Clemson staple and had the best burgers and milkshakes around. Jarvis always got a double burger with a strawberry shake.
8. Clemson plays Louisville on Saturday. Kickoff is at 8:00 p.m. and the players will have time to unwind later in the evening after night meetings. Jarvis will be watching the game alone in his hotel room — not anywhere near Cardinal alums Calvin Pryor, Lorenzo Mauldin an Bilal Powell.