Todd Bowles' mind was made up far before the Jets fell behind 24-3 to the Colts at halftime Monday night. Bryce Petty was going to start the Green & White's final four games regardless of the outcome of Monday Night Football.
"It's the last quarter of the season, we're out. Like I said before, that's the time slot we had for him," Bowles told reporters in his postgame news conference. "That's the time we can take a good look at him and see if he grows any. That was my decision."
Bowles went to Petty early, electing to play him in the second half tonight after the Jets fell behind the Colts by three scores.
Petty, who threw a 40-yard scoring pass to WR Robby Anderson in the fourth quarter, will get his second career start Sunday in San Francisco.
"I think it's a great opportunity for me," he said. "I didn't want it to be this way. I'd rather have it be the same situation as it was last year on the brink of making the playoffs. Opportunities are few and far between in this league, so I have to capitalize on any chance you get. I'm going to work my (butt) off and be the first one in, last one out. Make sure that I prepare and we go get some wins in the next four games. They're big games for us."
In two quarters of action, Petty completed 11 of 25 for 135 yards with the vertical score and he was intercepted twice.
"My mind is a little faster than my feet sometimes. I'm getting better at seeing things, but now it's okay I see it, then throw," he said. "That'll get easier every time I go out there. This is what I want. I want a long career, I want to be here and this is where that starts."
"He was against the odds," Bowles said of Petty, who didn't actually enter the game until the Jets were down 31-3. "They were up a bunch, so they played a prevent defense. He threw a couple of good balls. He threw some bad balls. Obviously you don't want to turn the ball over, but we were down 31-3. Those things are going to happen."
Ryan Fitzpatrick, a 12-year veteran who set the franchise record with 31 TDs last season, acknowledged that it's been a rough campaign as the Green & White fell to 3-9 with a 41-10 loss. But he plans on being a great resource for Petty as the second-year passer takes over the offensive reins.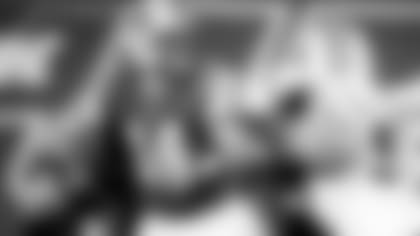 "I'm going to do my best to help him as much as I can. A lot of that just comes from my experiences in things that I've done," Fitzpatrick said. "Not just the things that I've done wrong and things that I've done well, but all the things I've learned along the way.
"There were so many people that helped me. In playing quarterback, especially that group, you can't do it on your own. I mean those guys, Bryce especially, have been a huge help for me the last two years. For me, that's my new role."
After the Jets took Christian Hackenberg in the second round of the draft, Fitzpatrick talked tonight of how people thought Petty would be the odd man out this summer. But Petty progressed in training camp, worked his way back from a shoulder injury early this season and now will be given his chance.
"Every at bat is a big at bat. It's learning the ins and outs," Petty said. "These next four games are big because it's a game plan I get to execute on a daily basis of going out there with the first team and pick(ing) apart Chan's game plan. Then I see it come to fruition in the game. I think everything is big in these next four games."