For players, making it to the NFL is the culmination of a lifetime's worth of hard work and dedication. However, the NFL is also the pinnacle of another line work, one that is less physical but nearly as visible.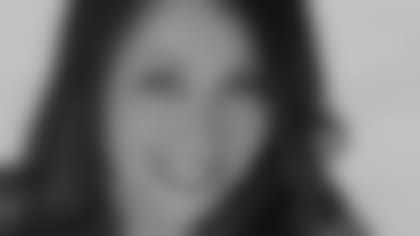 Not every cheerleader is cut out to represent an NFL club, but Brittany has spent her life surrounded by football. Now in her second year with the Flight Crew, she is enjoying every minute.
"Watching games, going to games, and now getting to cheer for a professional team, it's been amazing," she said.
Growing up in Avon, a small town in the western part of New York State, Brittany comes from a family of four and a high school graduating class of 87. Although she has small-town roots, the transition to the big lights of New York City never bothered her.
"It was actually a lot easier than I expected," she said. "I have been away from home since I graduated high school, and New York City has been a place where I always wanted to be. It was fairly easy."
A cheerleader and dancer from a young age, Brittany's love of the game is genetic. Her introduction to football took place as a child while attending games at Penn State University.
"Penn State has been a huge part of my life," she said. "My parents met there and my whole family has gone there. I've been going to games since I was tiny. I remember going to tailgates since I was 4 years old."
Years later, she would return to the roots of her football fandom, joining the Nittany Lions dance team while studying in Happy Valley. Now 26, she remains attached to her alma mater.
"I've always been a huge fan," she said. "I never miss a Penn State game. It's always been a family thing for us."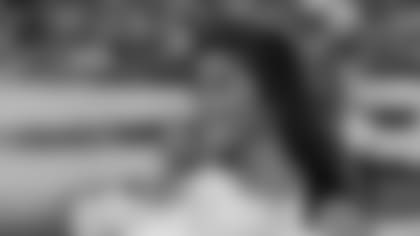 After graduation, Brittany moved to the New York area to find work in sports marketing. Currently she works for Optimum Sports, a marketing company representing clients in the sports media industry. After settling into her new life on her own, Brittany had an itch to get back into cheerleading.
"Being an NFL cheerleader has always been a dream of mine," she said. "Living in New York, the Jets are right here, and I've always been a huge football fan, so I decided to just go for it."
As a second-year veteran, Brittany has had the ability to experience the raucous crowd at a number of Jets home games. Her favorite memory was the final game of the 2010 regular season, the 38-7 victory over the Buffalo Bills.
"Taking that lap around the field with the players and coaches, and the fans still sitting in the stands, slapping their hands, the excitement with everyone — that's been the game I remember the most," she said.
She's now living her dreams both on and off the field. She has no regrets, no complaints and no hesitations when talking about her time in New York and her experiences with the Flight Crew.
"It's been a journey, that's for sure. I've made some of my best friends on this team. We helped each other through training camp as rookies and we've gotten closer this year," said Brittany. "They're going to be friends for life because of it."