Hey, Jets Fans! It's Flight Crew Cheerleader Brie here, and I would like to share with you a bit about a little member of the Flight Crew who brings us a lot of luck! Most athletes have a ritual, an item, or something special that they do for every game. The Flight Crew Cheerleaders have our own focus circle that we make every game before we step into the tunnel for our pregame appearance. Flight Crew Cheerleader Donna Marie and I have our very own extra secret weapon: Cody.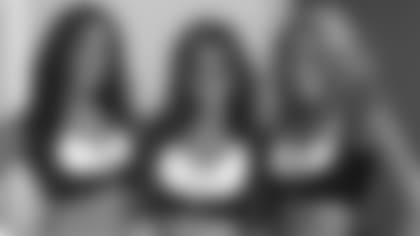 Being on the Flight Crew is great because I have 40 girlfriends who are always there to talk, inspire and offer support and advice whenever necessary. I love all of my teammates, and I feel like I have a special bond with Donna Marie, since we met at auditions and went through the process together.
Coming into auditions, I was new to the tri-state area, having recently moved from Massachusetts, and did not know anyone in my new town. I attended auditions with a friend from home who got cut during Round 1, leaving me by myself to continue on and hopefully meet some great women along the way who shared my passion for performing.
After making it through the second round, I met Donna Marie while we signed up for our interviews with our soon-to be director, Denise. Coincidentally, Donna Marie and I learned that we lived in close proximity to each other, and we made plans to meet up, prepare and practice our hearts out for the final round of auditions. The day of the finals arrived, and ... well, you know how that story ends!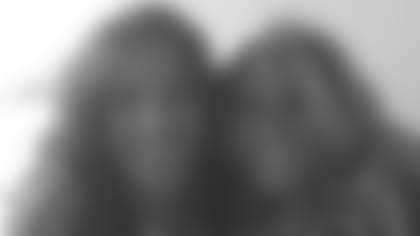 Fast-forward through training camp over the summer to September, which marked the start of our season. After months of practicing both during practice and in our spare time, Donna Marie and I were ready but still had our pregame jitters. The veteran cheerleaders all told us that there is nothing like your first time stepping out of the tunnel and onto the field, and while they were 100% correct, the thought of it was still kind of nerve-racking!
I love giving little gifts and charms, and I am really superstitious — I NEVER step on a crack, walk under a ladder, etc. So that day in the cheerleaders' locker room, I gave Donna Marie a small pouch with a tiny little ceramic ladybug inside. For those of you who don't know, ladybugs symbolize good luck, good health and good fortune in many cultures, so what could be a more perfect good luck token for our first time on the field? Along with the ladybug came a card that told us that he brought good luck and good fortune, and thus Cody was born!
Cody travels with us to every home game and is present while we get ready, do our makeup and take silly photos with our teammates — Cody even took a picture with our pink breast cancer awareness pom-poms! Cody always makes it on to the field, traveling safely and securely in a very special place, so that he can bring the Flight Crew good luck during every performance and every sideline dance, and of course bring our JETS good luck, good health and good fortune on the field.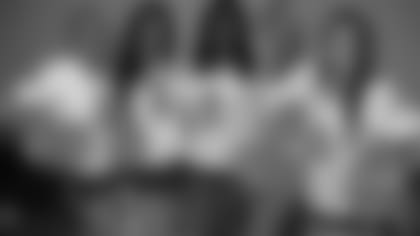 So far during the regular season, the Jets have won every home game, which just so happens to be the games that Cody attends! I'm pretty sure that his good luck wishes are working! Who knows where Cody will end up next … maybe in Aruba to shoot next year's calendar with the team? We'll see!
See you on the sidelines, Jets Fans, and of course, GOOD LUCK and GOOD FORTUNE to you and your family!