After winning five games in a row, the Jets were 60 minutes shy from a postseason berth. But they fell behind early in Buffalo, couldn't sustain a rally late and ultimately ended their 2015 campaign with a 22-17 loss to the Bills.
"We made some strides, we didn't make enough strides," said Bowles. "From where we came from, we got better. We have a long way to go. It should sting. It should help us propel into next year, understanding what we have to do and work harder and win more games. You know, 10-6 on the surface is an okay record, but it's not enough to get in."
When asked if he thought his team needed to get younger, Coach Bowles quickly transitioned to another area.
"I think we need to get faster – I don't know about younger. We need to get faster," he said. "Obviously certain areas, we're going to have more team speed on the field and that's always a plus to being a faster team."
Ryan Fitzpatrick, who in his first season with New York's AFC representative threw for a career-high 3,905 yards and 31 TDs, could become a free agent. Bowles said the Jets would like to have him back in 2016.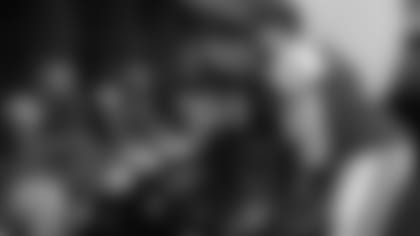 "Important to bring him back because he's the starting quarterback. I understand he's a free agent and it's all about business and you want to work things out. I understand when you try to bring somebody back and money gets involved to it – it involves the whole team," he said. "It's not just about bringing Fitz back – it's about being able to afford him or somebody else overpaying for him and those types of things. But you can't take away from anything he's done this year from a record standpoint or otherwise. He's been great for the guys in the locker room and he knows we want him back and he wants to be back. It's just a matter of working it out."
And if Fitz re-signs, his position is clear.
"If he comes back, he'll be the starter."
Pro Bowl DE Muhammad Wilkerson, who racked up a career-high 12 sacks in 2015, left Sunday's contest with a broken leg and is expected to undergo surgery at some point over the next week.
The Jets finished 2nd in the NFL against the run and one of the big reasons for that success was Damon "Snacks" Harrison. The 6'4", 350-pounder, who was credited with 8 tackles Sunday (5 solo) and finished with 91 stops, was a handful all season long for opposing offenses. Both Harrison and Wilkerson could become free agents.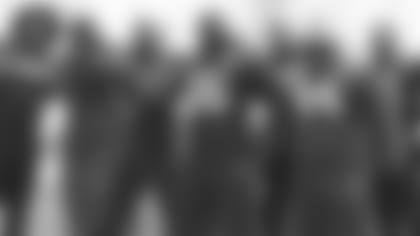 "It's something we have to figure out in the offseason obviously. There are going to be some tricky parts on our doing and there are guys going to be wanting to come back and just working it all out," Bowles said. "We have a while to get all that done, so there are a lot of things that have to be talked about before then."
With a 58-yard run against the Bills, Chris Ivory went over the 1,000-yard mark for the first time in his career. Ivory, who was limited in practice last week with a knee ailment and shared time in the backfield with Stevan Ridley in Western New York, is another Jet who is scheduled to become a free agent this spring.
"I like Chris. Whether you want him back and how it works in free agency are two different things," Bowles said. "Obviously money talks and situations differ. So to sit up here and say I want everybody back – yes. Is everybody coming back? No. Everybody is probably not going to come back. But Ivory had a great year, he's a great running back, he's a good guy, he works hard and I respect everything he does."
The Jets fell behind 16-7 at halftime in Week 17 and it marked the sixth consecutive road contest the Jets were on the wrong side of the scoreboard at intermission
"We're going to study it as a staff," Bowles said of starting slow overall. "We're going to go over it and try to put a finger on it, but at this point right now I can't tell you that."
After dropping four of five, the Jets were 5-5 when they departed Houston on Nov. 22. But during their five-game win streak, they proved to be resourceful and resilient while finding ways to win late against the Giants, the Cowboys, and the Patriots. That should help the team as it moves forward in Bowles' second season.
"To start with, you're going to have a new team," Bowles said. "The carryover is hopefully the confidence that we know how to win and we gel together, but as you get new pieces to your puzzle – you have to gel all over again and you have to blend it together. So hopefully with the right core intact, we can do that again."
Self-Scout
While Bowles said he could do a lot of things better, he didn't have a grade in mind when assessing his own performance.
"We didn't go to the playoffs," he said. "That's the bottom line, so I don't have a grade after that. If you want to call it an F, call it an F. If you want to call it a B, call it a B. I don't have one for myself. I'm still working at it."