Bilal Powell is already on the mountain and he is in the midst of his climb to the top. Before his sixth training camp with the Jets, Powell again worked on his explosiveness and he added hills to his routine.
"This time I worked on a lot of change of direction stuff, in and out of cuts and I did a lot of hills," he said recently after a practice. "I did a bunch of band resistant workouts, I tried to stay away from the weights and do more lean stuff to help build muscle endurance."
A fourth-round pick of the Jets in 2011, Powell favors the hills of Louisville, KY.  It was at Louisville where Powell rushed for 1,405 yards (6.1 yards per carry) and caught 18 passes as a senior, beginning to catch the eyes of pro scouts in the process.
"We have a couple guys that come out in and out of town," he said of his hills training. "I usually try to get a small group of guys who play around a couple small schools in the state of Kentucky. If its February to April, I'm usually by myself or my friend I played college ball with.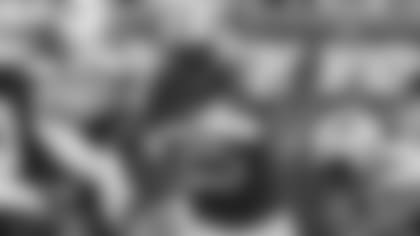 WHENEVER MY NUMBER IS CALLEDWhile Powell started the offseason at ground zero, he has a year under his belt in Chan Gailey's system. He became a sparkplug for the offense late last season as the team played itself into playoff contention, catching 35 passes between Weeks 11-16.  In his final game of the season, Powell had 12 touches for 90 yards as the Jets captured their 10th victory in an OT thriller against New England on Dec. 27.
"Whenever my number has been called the past five seasons, I'm going to try my best to do it," Powell said. "And I guess he (Gailey) found something in me and just ran with it. It was some pretty good schemes and the offensive staff did some tremendous jobs putting together game plans."
A soft-spoken playmaker with humility, Powell's versatility became a huge asset to a Jets team looking for a third receiving option. He consistently produced in space as his 47 receptions and 388 receiving yards were career highs. And he also flourished as a runner out of the shotgun formation while averaging a personnel best 4.5 yards per carry.
"When you get into the gun, you usually spread defenses out, which allows you to diagnose the defense and the offensive blocking scheme," he said. "You have to know what everybody is doing — who is going to who and that makes it a lot easier. It allows you to react off instinct."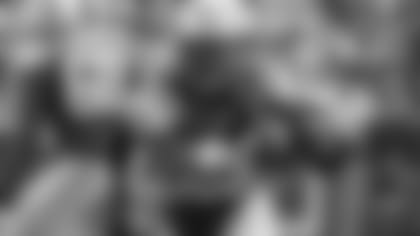 A FIRE UNDER MEUnfortunately for the Jets, Powell suffered an ankle injury and was forced to sit out their Week 17 meeting against the Buffalo Bills.  With a playoff berth on the line, the high-octane offense scuffled without one of their top weapons.
"Let me tell you something. It hurt worse when you could smell it and you didn't have the chance to get to it. It was a good run — those are the type of runs that you need in November and December," Powell said. "Those are some of the most important times that you really need to play football. We were so close and it put a fire under me to come out even harder this offseason and training camp, and I'm looking forward to it."
The Jets RB depth has been tested early in camp as Matt Forte and Bernard Pierce have been slowed by hamstring injuries while Khiry Robinson (leg) remains on the PUP list. Through seven practices, most of the workload has been divided up among Powell, 1st-year player Dominique Williams and rookie Romar Morris.*
*"Anything happens in this game, in this business and the coaches keep track with the number of reps. They try to divide them into equal opportunities to keep everybody fresh," said Powell, who re-signed with the club in March. "If you break a long run, you get a guy in. There's no such thing as fresh legs in training camp, so you have to do a tremendous job of taking care of your body."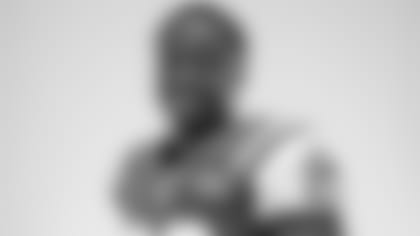 THE NEXT STEPBut Powell looks fresh as ever, displaying his shiftiness and vision time and time again. He has been dynamic in the open field and seems to surprise defenders with an extra burst. Powell, who partnered well with Chris Ivory, is looking forward to joining forces with Forté.*
*"He's been in the league and he's one of the best doing it. I'm still learning from him," Powell said. "You can look at him and tell he knows and understands the game and I'm always trying to be a student of the game. I try to come in and learn every day and I'm excited to see what we can do together."
Powell's 2016 journey began on the hills of Louisville. Now picking up pace in Florham Park, Powell's ultimate goal is the mountaintop. He has never played in a postseason game and he yearns for team success in the winter.
"The next step is to get into the playoffs, get into the Super Bowl. Those statistics don't mean anything if you're sitting at home in January and February," he said. "We're just trying to thrive and continue to build off what we have. We have a great group of guys at every position on offense and on defense. We just want to build this chemistry to get everybody going in the same direction and see what the season has in store for us."