If you've been keeping up with our offseason coverage at newyorkjets.comyou've likely ingested more first-round draft scenarios for the Green & White than you know what to do with. Names such as Marqise Lee, Brandin Cooks and Eric Ebron might not have meant much to you several weeks back, but now you're anxious to see which name will be inserted into the Jets' depth chart.
The good news: Your wait is almost over, as we are officially less than one month out from the 2014 NFL Draft (May 8-10).
With the countdown having transitioned from months to weeks, we believe now is as good a time as any to bring you Edition No. 2 of a full seven-round mock draft. Back in February, we presented Drafttek.com's early predictions. Today, we give you the thoughts of Bleacher Report's Matt Miller.
As seems to be the most popular pick nowadays, Miller begins with the Jets taking Odell Beckham Jr. out of LSU at No. 18 overall. Last season, thanks in part to his work as a returner under now-Jets special teams coordinator Thomas McGaughey, Beckham won the Paul Hornung Award as college football's most versatile player. The 5'11", 198-pound receiver set the school single-season record with 2,315 all-purpose yards as a junior.
"The LSU standout attacks the ball as well as any player in this draft, and he shows the speed to make big plays after the catch, too," Miller writes. "In an offense featuring Mike Vick or Geno Smith, Beckham's ability to get open underneath or press a defense deep will be huge."
Next, Miller sees the Jets finding a complementary piece to go alongside Jeff Cumberland in the form of Austin Seferian-Jenkins (6'5", 262) out of Washington. Last season's John Mackey Award winner earned second-round consideration after setting career school records for tight ends with 146 receptions, 1,840 receiving yards and 21 TDs. The 6'5", 262-pound junior caught exactly one touchdown in 14 of his 20 most recent games dating to the 2012 season.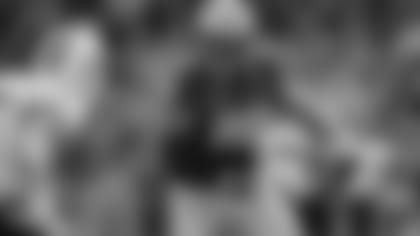 After adding a pair of weapons for the offensive arsenal, Miller sees the second half of Day 2 devoted to cornerback, specificallyPhillip Gaines from Rice. The two-time All-Conference-USA first-teamer demonstrated that he has both the size and speed to compete at the next level, measuring 6'0" and 193 and finishing second among corners at the combine in both the 40 (4.38 seconds) and the three-cone drill (6.62).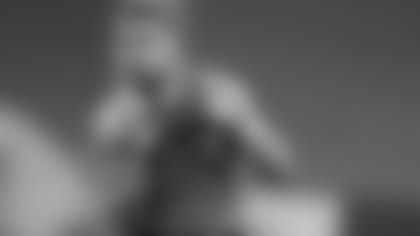 The Jets use their three selections in Round 4 to add depth at three positions via OLB Marcus Smith (Louisville), G Cyril Richardson (Baylor) and RB Ka'Deem Carey(Arizona).
Smith racked up 14.5 sacks as a senior playing DE for the Cardinals after starring as a high school quarterback. Richardson (6'5", 329) was honored with All-America first-team recognition and named Big 12 Offensive Lineman of the Year.
Meanwhile, Carey put up video game numbers during his collegiate career, demonstrating that his 1,929-yard, 23-touchdown sophomore season was no fluke with an encore performance of 1,885 yards and 19 rushing TDs on a workhorse 349 carries as a junior.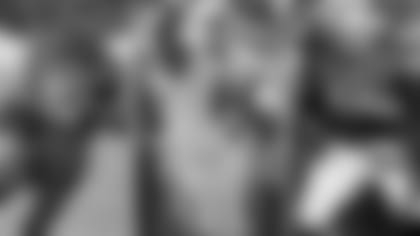 Matt Patchan, a 6'6", 302-pound tackle out of Boston College, is our fifth-round pick in Miller's projection. He's extremely athletic for someone his size, having posted the best vertical jump among O-linemen at this year's combine (33.5") and the fourth-fastest 40 time (4.97).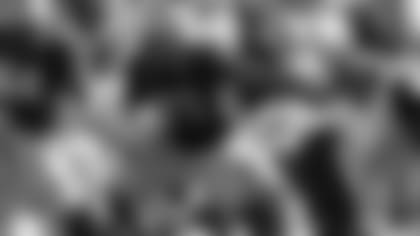 On to Round 6, where the Jets have three compensatory picks on top of their original No. 195 overall selection.
A pair of safeties get things going in Vinnie Sunseri (Alabama) and Tre Boston (North Carolina). Sunseri's stock dropped after he tore his ACL in October, but he could end up being a steal this late in the draft as a result. Boston led the Tar Heels with 85 tackles and four interceptions as a senior. Prior to settling in at UNC, Boston teamed up with Jets fullback Tommy Bohanon as the backfield duo for North Fort Myers High School.
Another BC product, Kasim Edebali, and a second WR, Jeff Janis, close out the sixth round for us. Like Marcus Smith, Edebali played DE in college, but Miller lists him at OLB. He's originally from Hamburg, Germany. Janis played at Division II Saginaw Valley State, but his numbers were very impressive and he has good size (6'3", 219) and speed (4.42).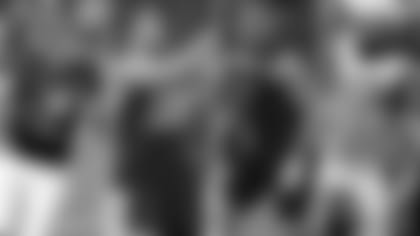 Finally, the Jets finish the draft with some depth for David Harris and Demario Davis at ILB with Dede Lattimoreout of South Florida. Lattimore started 48 of his 49 collegiate games and his 98 tackles as a senior were 42 more than the next closest teammate.