Newyorkjets.com is profiling each playoff game in this NFL postseason, with a special eye on Jets angles in each of the matchups. Today: the AFC Wild Card Game to be played Sunday afternoon: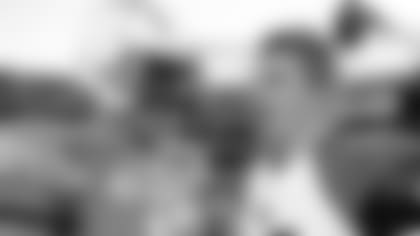 (6) SAN DIEGO (9-7) at (3) CINCINNATI (11-5): 1:05 p.m. ET, CBS
The Cincinnati Bengals are seeking their first postseason win since 1990. To reach that goal, however, they'll have to beat a San Diego Chargers team that they indirectly helped get this far.
San Diego was all but out of postseason contention after losing four of five coming out of their Week 8 bye. Sitting at 5-7 in the AFC West with the Denver Broncos and Kansas City Chiefs, their only chance was to slide into that second wild-card slot.
Then they ripped off four straight wins to end the season, and with some Week 17 help from the Jets (beating Miami) and the Bengals (beating Baltimore), they were in.
"We have to play our best game next week," Chargers head coach Mike McCoy said. "We're going on the road and it's all or nothing. And that's how we have to play every game. Every snap matters and it's critical at every play. We have to protect the football. We're going into a hostile environment. It's going to be the San Diego Chargers against the world."
Both teams have quarterbacks who are capable of greatness. The Bengals' Andy Dalton's ranked third in the NFL with 33 touchdowns through the air — one more than the Chargers' Philip Rivers. Rivers, meanwhile, ranks two spots ahead of Dalton and fifth overall in passing yards (4,478 to 4,293) with a 105.5 passer rating, which is his highest since the '08 season.
As for the players on the receiving end of those passes, the Bengals have one of the league's most dynamic young receivers in A.J. Green, who ranked eighth or better in receptions (98), yards (1,426) and touchdowns (11).
But as Jets fans know, Green's not the only Cincinnati receiver who can turn opposing defensive coordinators green. Second-year WR Marvin Jones scored four times against us during our Week 8 loss. Jones and Green are the only NFL teammates outside of Denver this season with double-digit receiving touchdowns.
WR Eddie Royal leads the Chargers with eight touchdowns, rookie WR Keenan Allen is the receiving yardage leader (1,046), and TE Antonio Gates' 77 receptions are No. 1 for the Bolts.
The Bengals also have the NFL's unofficial leading tackler in WLB Vontaze Burfict with 171.
Perhaps the most telling statistic is not by any one individual but the team. Cincinnati is a perfect 8-0 at home this year with more than twice the amount of points as their opponents in those games (the 49-9 win over the Jets didn't hurt), while San Diego's 4-4 on the road.
Playoff/Rivalry Histories
The Bengals beat the Chargers, 17-10, on the road just one month ago, but the Chargers have a 19-13 all-time series lead and Cincinnati head coach Marvin Lewis won't allow his team to become cocky as a result of their Dec. 1 win.
"I think they're going to come here ready to play. We know that," Lewis said. "But we'll be ready to play also. We've got to earn everything every step of the way."
It should be cold for the game on Sunday afternoon with a high of 35° and snow in the forecast, but everything is relative.
The last time these two teams met in the postseason was the 1981 AFC Championship Game, known as the "Freezer Bowl" due to a minus-59° wind chill. Cincinnati won that game, 27-7.
Remember when RB Danny Woodhead was a New York Jet? The Green & White signed him as an undrafted rookie free agent in 2008 before eventually releasing him after the first game of the 2010 season. In the four years since then, Woodhead has scored 22 touchdowns. This season, his first with the Chargers, the 5'8", 200-pounder has 1,034 yards from scrimmage and eight total TDs.
Meanwhile, the Bengals have a former Jets player as well. K Mike Nugent was selected in the second round of the 2005 draft and knocked 75 of his 91 field goal attempts through the uprights during his four-year Green & White tenure. Until one week ago, when Nick Folk surpassed it, Nugent held our franchise record for field goal percentage in a season at 88.9% when he hit 24 of 27 field goals in the '06 season.