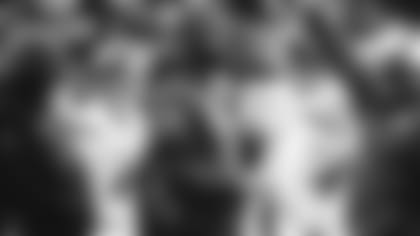 There wasn't much else Coach Adam Gase could say after the Jets' 22-6 loss on Sunday afternoon to the previously winless Bengals, other than it's back to the drawing board.
A couple of reasons came to the coach's mind when he faced reporters in the visitors' interview room beneath Paul Brown Stadium and was asked how the 4-7 Green & White, coming off a robust three-game winning streak and attempting to complete its first 4-0 quarter since 2004, came up virtually empty against 0-11 Cincinnati. But one of them was not the Jets' defense against Bengals QB Andy Dalton, back under center after three games on the sideline.
"I just felt like our defense, this one's not on them," Gase said. "We did not do enough on offense."
Gase cited two causes for the offense's shortcomings.
Penalties — "We moved the ball on that first drive. We just had a couple of drops, we had a couple of chances for some points. We got the field goal but we just couldn't stay consistent on anything. Anytime we had something going, we'd just shoot ourselves in the foot. I think we had eight penalties on offense alone."
Actually, there were seven penalties on the offense, the most on that unit in a game in the last four years. RG Tom Compton, C Jonotthan Harrison and LT Kelvin Beachum (twice) were called for holds. Beachum's first hold came in the end zone for a Bengals safety that made the score 19-6. Compton was called for a false start, then a hold that wiped out Le'Veon Bell's 23-yard dash on third-and-14. And the four offensive holds (not including two more on special teams) were the most by the Jets in a game in the last 20 seasons.
Field Position — "We never flipped the field," Gase said. "We stayed backed up and then created short fields for them. On the offensive side, you get enough shots on a shorter field when you only have to go 60, 55 yards, it helps you, and we just stayed pinned back. We could never get out of it."
The field position imbalance hearkened back to when Sam Darnold was sidelined with mono early in the season. The Jets on 11 series on Sunday started, on average, at their 17.8-yard line. The Bengals on their 12 series started, on average, at their 36.1-yard line. That's almost 20 yards of field position difference that's hard to overcome.
Mix in some unusual dropped passes for the Jets offense, which, despite their early travails, had ranked high in the NFL in percentage of drops before Cincy.
"We have to go back to work," Gase said he told his players. "We didn't play well enough as a group. We didn't do enough to give ourselves a chance to win."
See Best Images from the Matchup Against the Bengals