The NFL schedule makers didn't do the Jets any favors this year, but the league in general made another good call a few years back in scheduling division opponents against each other the last two weeks of the season.
Neither the Jets at 4-11 nor the Bills at 7-8 is fighting for a postseason berth in their New Year's Day season finale at MetLife Stadium. But both are fighting for AFC East props, not to mention fighting for jobs in 2017.
What's at stake this week, head coach Todd Bowles was asked. "Trying to win a game against a divisional opponent," Bowles said. "A lot of pride to go out on a winning note."
"They're out of the playoffs, we're out of the playoffs," said QB Ryan Fitzpatrick. "We'll have some young guys I think maybe get some experience. ... Some of these young receivers are talented guys. I think they'll have an opportunity to make some plays Sunday.
"I think it's just another opportunity to go out there for all of us to focus on playing the game we love and trying to have fun with it."
Here's one reason to have fun the morning after the ball drops in Times Square: The Jets and Bills have met on New Year's Day once before this millennium, on Jan. 1, 2006, in the Meadowlands. The Green & White prevailed, 30-26. And the next season was a playoff campaign. No, no Namathian guarantees that a win in this game will do the same. Just a thought that, win or lose but preferably win, better times are ahead.
Here are seven more points to ponder as we await the final opening kickoff of the 2016 season:
1. Releveling the Playing FieldThe two 22-17 losses last year extended the Green & White's losing streak against their old AFL brethren to five in a row. But one of the Jets' four victories this year came by 37-31 at Buffalo in Week 2, and a win Sunday will give them their first sweep of the Bills since 2011. At home, the Jets are one game up in the regular-season series, 28-27. And at home previously this season, the Jets are 1-6. Besides a winter headband, the Jets could provide the best fans in the NFL home win No. 2, which would be a small springboard into '17 but a springboard nevertheless.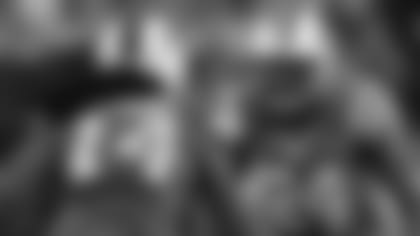 2. Lynn Takes the ReinsThe NFL makes for strange bedfellows every week, and this game is one more example. It was going to be Bowles' Jets against Rex Ryan's Bills for the fourth time since Bowles took over the Jets after Ryan's departure. Instead, the Bills fired Ryan this past week and elevated Anthony Lynn to interim HC. Lynn was the Jets' RBs coach for six seasons and also assistant head coach for two. Now he's getting a shot to position himself as Buffalo's field general of the future. The first test of his extended job interview is to beat his former team.
3. Fitz Once MoreThe ball is back one more time in Fitzpatrick's hands and he'll be making his 27th start as the Jets' QB (after 53 starts with the Bills from 2009-12). Fitz of course was 10-6 last year but 2-8 this year. "The way it's gone and for me, especially my playing and things I could've done better, that's what makes this so hard," he said. It probably didn't seem like it would be that hard back in Week 2, when Fitzpatrick threw for 374 yards at Buffalo. Rookie Christian Hackenberg is not a lock to play but it would be appropriate Sunday if Jets fans got a look at a QB who will figure in the new year ahead.
4. EJ for TyrodThe Bills' QB picture is also muddled since Lynn said a "business decision" has led Buffalo to sit Tyrod Taylor, their starter for 29 games the last two years, in favor of EJ Manuel, their first-round pick in 2013. The Jets split against Manuel as a rookie that year and he's thrown only one pass against them since. The Green & White defense would love to score some takeaways against a rusty Manuel but that doesn't seem likely as the Jets are tied for 30th in the NFL with 11 TAs while the Bills lead the league with a mere nine giveaways.
5. Backs in the Forefront ...QBs aside, this game should be decided on the ground. The three RBs with the NFL's best yards/carry averages this season (85 attempts) will be trying to gash each other's defenses. The feature bout could be the Jets' Bilal Powell, at 5.50 on 109 carries, vs. the Bills' LeSean McCoy, a hundredth of a yard off the pace at 5.49 on 229 totes. Then augmenting "@CutonDime25" is Mike Gillislee, who's averaging 6.24 yards on 86 carries. Jets starter Matt Forté, who sat last week and whose 3.7 rush average isn't as impressive but who starred in Week 2 with 100 yards and three rushing TDs, went on IR this afternoon.
6. ... Back of the PackThen there is the opposite end of the rushing spectrum, a.k.a. Reggie Bush. The well-traveled 11th-year man and one-time Heisman winner came to the Bills this year with the idea of contributing his versatility to the Bills' cause. Instead, Bush has 12 carries for minus-3 yards. He could become the first non-QB since the 1970 AFL-NFL merger with 10 carries and minus yardage. We could see Lynn, the old backup back from way back, getting Bush the carries to get back into positive territory, but this is probably fairly far down on the Bills' to-do list.
7. Last Call for SacksIt's the last train to Sacksville in '16. For Buffalo, LB Lorenzo Alexander has 11.5 sacks (including one of Fitzpatrick early this year), tied for fourth in the NFL. The Jets, meanwhile, have been in a sack drought since the opening seven-sack glut vs. Cincinnati, but Leonard Williams (team-leading 7 sacks), Muhammad Wilkerson (40 career sacks) and Sheldon Richardson would all love to display some Manuel dexterity. The Bills may not turn the ball over, but their QBs have been sacked 43 times this season, second-most in the league.
Top Snapshots from the Jets-Bills Series