Not many give the Jets much of a shot at the upset at New England on Saturday afternoon. But of course holiday miracles have been known to happen, occasionally due to the NFL schedule-maker pitting division opponents against each other the last two weeks of the regular season.
There are a few business reasons for the Green & White to show the Patriots their Christmas spirit, as Pro Bowl first alternate Leonard Williams explained.
"I think it's really important for everybody in this locker room," said the second-year D-lineman. "Everyone knows this is a business, it's clear, especially in a season like this. There's been a lot of changes already during the season and there's going to be a lot of changes during the offseason. So guys know they have to give it their all and let people see what they have and try to stay on the team. And not only individually stay on the team but also just being able to win and show that we can finish the season strong."
Here are this week's seven points on what's ahead for the Jets at the Patriots on Christmas Eve, kickoff at 1 p.m. ET:
1. The Series in FoxboroWe detailed the rivalry at MetLife back in November, and the game predictably was close but with the Patriots playing another winning endgame. In the Massachusetts countryside, things haven't gone as well. Through 2002 the Jets' record at New England was a fair 22-20-1. Since then the Bill Belichick/Tom Brady conglomerate has gone 11-2 with a current seven-game winning streak in the regular season. The Jets' 2010 playoff win came early in that streak but is a distant memory. And a Jets deficit at halftime would be death, since we all know the Patriots have won an NFL-record 86 straight regular-season home games when leading at the intermission.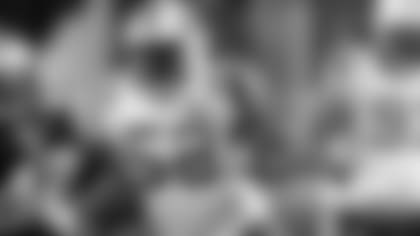 2. A Very Brady Christmas?DC Kacy Rodgers expressed a familiar sentiment about Brady this decade when he said: "Tremendous player, and it seems like he's getting better with age." Before these teams' first meeting a month ago, we detailed how TB was roaring at a sensational 40% TD drive rate. He's cooled off since then, generating a mere nine TD drives in the last four games to drop his drive rate to an even 30%. Then again, Brady in those four games has a passer rating of 92.7 and a 4-0 record. And Jets fans are well aware that even without "Gronk," he has WRs Julian Edelman, Chris Hogan and rookie Malcolm Mitchell (2 TDs vs. the Jets in November) and TE Martellus Bennett to throw to.
3. Petty's ReadyHall of Famer Bruce Smith once said he was involved in a car crash on every play. Bryce Petty knows exactly what Smith meant after being hit head-on by Cameron Wake and Ndamukong Suh at the top of the fourth quarter vs. Miami. But Petty's feeling frisky this week and said with his characteristic good humor that he's ready to battle Brady in his fourth pro start: "It's a great challenge. ... It's exactly where I want to be to play against a guy that I've grown up watching. ... Hopefully as far as the competition goes, getting Tom a little uneasy would be nice."
4. No GiftsNice but not possible unless the Jets do a better job in the turnover tussle. With their minus-3 vs. the Dolphins, the Green & White are last in the NFL with a minus-19 turnover margin, and in their last seven regular-season games at Gillette their margin is minus-12. The Pats aren't leading the league with their plus-6 this year, but their TO drive percentage is now a league-best 5.0% while the Jets defensive TO drive rate is 30th at 6.3%. Obviously a fumble recovery and another Juston Burris pick would be nice, but in this one, first and foremost, Petty & Co. cannot prevail by bearing gifts.
5. The Bilal ShowJets fans who've watched Bilal Powell grow from his second NFL season of 2012 to present had no doubt he could light it up in Saturday primetime as the starting tailback for the ailing Matt Forte. That's what BP did with his 162 scrimmage yards, his second consecutive game of 150-plus YFS. The last Jet to do that back-to-back was Chris Ivory last year, and before that Curtis Martin in 2001. And Powell is cruising along with the NFL's best average among qualifying RBs at 5.74 yards/carry. Needless to say, Belichick and his staff are well aware of this not-secret weapon.
6. Bend but Don't BreakYou know the Patriots will be pumped to repel Powell from the end zone. After yielding the host Broncos a field goal, New England ascended to the NFL's No. 1-ranked scoring defense for the first time this season, just in time for the Jets' 30th-ranked offense. It's no news that no matter where they're ranked, the Pats have perfected the bend-but-don't-break approach. Since 2009, the Pats' average year-end yards-allowed ranking is 19th while their points-allowed ranking is eighth. The Jets can take no pride in moving the ball around Gillette if some of the drives don't end up in sevens or threes.
7.* The* Fast Start TeamOne thing the Jets accomplished against the Dolphins was their much-sought fast start, a Robby Anderson TD on their opening drive. But the Patriots are the NFL's fast-start gold standard — they've outscored opponents in first quarters by 106-32, a plus-74 margin that's the best in the league. And we all know how Belichick likes to win the opening toss, defer, score late in the first half, then try to score again to open the second. The Pats' third-quarter margin of plus-38, third-best among all NFL third quarters, is only slightly less impressive — and can be just as devastating, if the Jets cooperate.
Top Photos of the Division Rivals Over the Years.