Jets CEO and Chairman Christopher Johnson met with the media Tuesday to close out the 2017 season and look ahead to 2018. Below are five points from Tuesday's availability.
Special in the Making
When Johnson first met with the media in September, he said he was going to evaluate the 2017 season based on the team's progress. While he's not happy with the final 5-11 record, Johnson is happy with the young players' improvements and the chemistry in the locker room, part of the reason behind the extensions of head coach Todd Bowles and general manager Mike Maccagnan.
"I talked to a lot of guys yesterday," Johnson told reporters Tuesday. "I came in, they cleaned out their lockers. I talked to a lot of the players in my office. They see something special happening to this team within that locker room. I think most of us see it. I'm in that locker room with them, something special is happening there."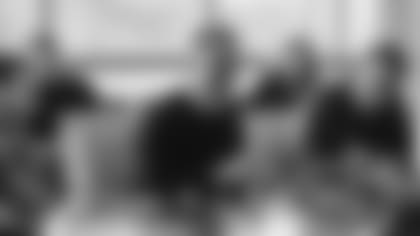 Free Agency Approach
Johnson said he's excited to build on the core the Jets have this offseason and thinks there is reason to believe to the team will be better in 2018. With the luxury of financial flexibility, he expects an active approach to free agency but made it clear he doesn't want to mortgage the future by putting all of their chips into one basket.
"The idea is to win year after year, to be like one of those great franchises that seem to go from year to year to year and are there for a decade," Johnson said. "We want to be in that conversation. I don't think you do that by overspending on a couple of free agents that will only last you a moment in that longer range outlook."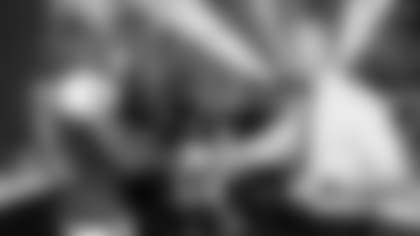 World's Greatest Gig
In his first season as Jets CEO and Chairman, Johnson didn't realize how much fun he'd have filling the shoes of his older brother, Woody. Every home game this season, Johnson spent time in the parking lots of MetLife Stadium conversing with fans about a wide-range of topics from football to kielbasa.
"This is the world's greatest gig," Johnson said. "Despite a five-win season, I'm having the time of my life. The camaraderie in that locker room is astounding. I've been around a lot of teams since 2000. I've never been in a locker room where the guys were pulling for each other's success like that and it's just amazing."
Glory on the Way 
Johnson continued to reiterate his aspirations for the team to reach the playoffs and the Super Bowl, but understands it's a process. At the same time, he's cognizant of the fans' frustrations, who haven't watched the Green & White in postseason action in seven years.
"I know that we've given them a lot more pain than glory recently," Johnson said. "It's been a long time since we have had proper glory, and I think that they understand that I'm trying to set this team up for glory and I think we'll get there. I really do."
Always in the Plans
Even though Bowles and Maccagnan received contract extensions last week before closing out the season in New England, Johnson said it didn't take a long time to convince him they were the right men for the job. Johnson praised Bowles' leadership and referred to both Bowles and Maccagnan as "extraordinary."
"There was just something happening on this team that convinced me that we were going in the right direction," he said. "I think that they are both really good men and there's an added part about wanting to have some stability on this team. You want to have the same coach working with the same players over the years. You don't want to keep switching up systems on people, but that was a small aspect of it."