Top Pairs Collide**: WRs Brandon Marshall (3-32) and Eric Decker (2-37-1TD) were limited to five catches, 69 yards and 1 TD against the Bengals. But those numbers might have been skewed a little bit because the Jets were just 4-of-12 on third down. Also WR Quincy Enunwa caught seven passes himself and he looks to be an emerging weapon in this offense. Marshall and Decker will be challenged this week by one of the most talented young CB duos in football in Stephon Gilmore and Ronald Darby. The Bills like to play man-press coverage on the outside and both tandems had their moments in an entertaining affair at MetLife Stadium last November. While the Jets' wideouts combined for nine catches for 108 yards and 2 TDs, both Gilmore and Darby made key plays in a 22-17 Bills' win. Gilmore did not play in Week 17's matchup last year.
Richardson Rejoins the Pack: Minus perhaps the most athletically gifted player of their group, the Jets defensive line racked up six sacks in Week 1 of Andy Dalton. The Jets had seven sacks in all, tying a team record for most QB takedowns on opening day. Now Sheldon Richardson rejoins the rotation and the Jets will have even more options up front. The 6'3", 294-pound Richardson racked up five sacks last season and he'll turn his attention to Buffalo QB Tyrod Taylor on Thursday night. Taylor is an elusive signal caller who is dangerous when the play breaks down. While Taylor was sacked only twice in Baltimore, he was often under pressure and the Ravens kept him in the pocket. The Jets sacked Taylor six times in two meetings last season.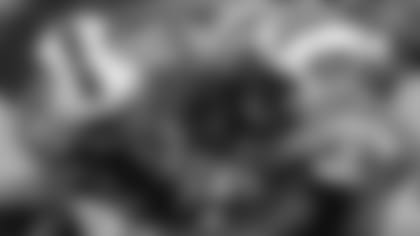 "Shady" Plan: The Bills like to physically impose their will on defenses with their run game.  Last year, they led the NFL with 152 yards per game on the ground. But the Jets, who set a franchise record last year while yielding just 83.4 yards a contest, are an imposing bunch up front. In Week 1, the Bengals averaged 3.0 yards per rush against the Green & White while the Bills mustered only 2.7 yards an attempt vs. the Ravens. LeSean "Shady" McCoy is a gifted runner, who accounted for 159 total yards in his lone action against the Jets last year. The Jets need to stay in their lanes and play disciplined football in order to neutralize McCoy. The Bills O-line didn't play well against the Ravens and they will be without starting LT Cordy Glenn (ankle) for this matchup. Will offensive coordinator Greg Roman load up the line with extra TEs or will the Bills try to get McCoy more involved in the pass game immediately?  The Jets held the Bills to less than 300 total yards in both meetings in 2015.
Seeing Red: The Jets moved the ball well against the Bengals, but they finished just 2-of-5 inside the red zone. Last year, the Jets ranked No. 3 in the NFL in terms of red zone efficiency despite finishing 2-of-5 in two games against the Bills. Ryan Fitzpatrick, who threw for 2 TDs in Week 1, said he will have to rely more on experience and chemistry with his weapons on a short week. The continued development of Enunwa along with the excellent play of RB Matt Forte should make the Jets even a more diversified attack as the season progresses. Bilal Powell was a spark against the Bengals, ripping off 41 yards on just four carries. The Jets have the playmakers, they just need to execute.
A Great Opportunity: Bowles delivered a message on Monday that his team had moved on to Buffalo. This is a critical early-season divisional matchup for both squads, a chance to get level at 1-1 and head into a mini-bye before Week 3. Depth could play a factor here. While the Jets are a very healthy club at this point and Richardson is chomping at the bit for his chance, the Bills have two key injuries offensively with WR Sammy Watkins (foot) and LT Glenn (ankle).  Watkins said he'll definitely play and he is as dangerous as they come. If the Jets neutralize Buffalo's 4 key offensive playmakers in Taylor, McCoy, Watkins and Clay, Fitz and the offense protect the football and Brant Boyer's special teams units continue to play well, the Green & White could be celebrating by midnight.