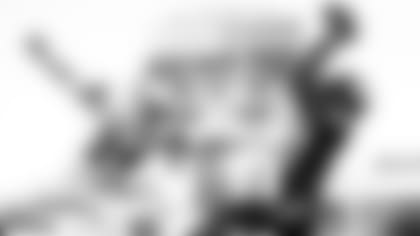 On June 14, high school football all-stars from Long Island and New York City will meet on the field at James M. Shuart Stadium at Hofstra University for the 24th annual UnitedHealthcare Empire Challenge. Founded by former NFL quarterback, current CBS analyst, and co-chairman of the Boomer Esiason Foundation (BEF), Boomer Esiason, the game is a way to raise money and awareness for BEF's fight against cystic fibrosis as well as support local youth football – it is a way for Boomer to support his community.
"For the past 24 years, BEF has been able to fundraise for the cystic fibrosis community while supporting a cause that is also near and dear to my heart – the local NYC-LI area football community," said Boomer Esiason. "We are thrilled to continue this game and to highlight the incredible talent that comes out of the area."
The Boomer Esiason Foundation is proud to partner with UnitedHealthcare, Gatorade, NY Jets, Under Armour, CBS Sports Network, Johnsonville, and Hurricane Grill & Wings for the event.
Tickets
General Admission: $15/person
Admission to the Johnsonville tailgate and Fanfest with Generation Jets Fest is included with your general admission ticket purchase.
Hurricanes Grill & Wing VIP Tailgate and game entry: $40/person
*Tickets are available at the James M. Shuart Stadium at Hofstra University ticket booth on game day, beginning at 3:00 PM or at www.empirechallenge.com. Gates open at 6:00 PM.
Johnsonville Tailgate and Generation Jets Fest
4:00 PM - 6:30 PM
Location: James M. Shuart Stadium; Parking Lot at Hofstra University
National Anthem sung by Emy Cee
JROTC Color Guard
CBS Sports Network – Official Television Partner
Watch June 29, 2019 @ 3:00 PM EST