Head coach Rex Ryan and GM John Idzik strutted around in their wireless headsets, their voices magnified 10 times to the fans in front of them while their images were enlarged 10 times on the screen behind them. The fans reacted with cheers and applause.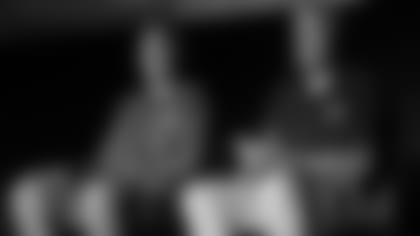 It had all the excitement of an Apple new product launch. But it wasn't quite that way. Ryan, Idzik, owner Woody Johnson, president Neal Glat and the Jets were thanking season ticket holders for their support with their annual Town Hall, this time not in the team auditorium but rather at the legendary scarlet-and-gold Ziegfeld Theater in midtown Manhattan.
The best way to capture the evening is in jump cuts and sound bites. Here are 12 highlights of Wednesday night's Town Hall:
■ A short 2013 highlight film had several cheer points — DT Sheldon Richardson being selected in the draft, RB Chris Ivory's whirling-dervish touchdown run vs. Oakland, Antonio Allen's return of a Tom Brady interception for a TD, Johnson telling his team after the Miami finale that Ryan will return as head coach. "That brings back memories, boy," Johnson, in trademark business suit, green tie and white Jets cap, said after the clip finished.
■ Woody on Rex: "Football's a tough sport, a man's sport, very, very challenging. Rex gets everybody's attention. It's magic."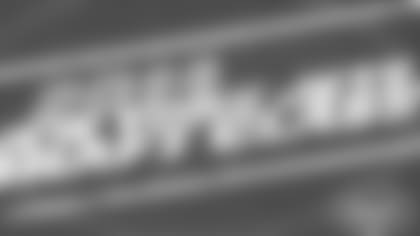 ■ Idzik spoke first and detailed the free agents who returned to our team, the other FAs who came from other teams, and the 12 draft choices. "We identify the right players, the right people, and they play and act like New York Jets."
■ Idzik on LB Calvin Pace returning for his seventh Jets season: "Calvin was free the last two years and he came back to us both times. He knows a good thing when he sees it."
■ Idzik in front of some clips of new RT Breno Giacomini, whom the GM first became familiar with when both were at Seattle: "When we went out to dinner, we asked him what kind of wine he'd like with dinner and he said he'd go with a sixpack of Bud. Breno plays like a sixpack of Bud. And he likes to finish plays."
■ Chris Johnson's appearance on the big screen drew cheers, and drew this from the GM: "You may know we like to run the ball. Now we've got a little bit of thunder and a little bit of lightning." But is the lightning Johnson and the thunder Chris Ivory or ...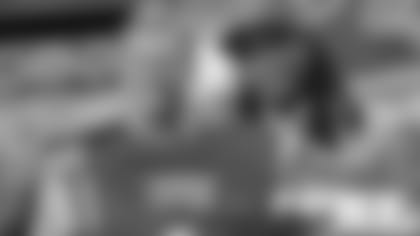 ■ With the clips of top draft pick Calvin Pryor laying wood on opponents for Louisville, Idzik said: "Somehow I think you're going to like Calvin Pryor and the way he plays the run."
■ Finally here, Idzik on those who doubt fourth-round WR Jalen Saunders' size after he broke tackles and blocked downfield besides taking passes and punt returns the distance: "Jalen's size may scare you but he doesn't play to his size. We have no qualms with Jalen."
■ After Idzik went through all 12 draft choices, it was Rex's turn to take the floor. "Now you see," he said of his praise for our '14 draft class, "why I talk all the noise that I do."
■ Ryan weighing in on Pryor: "He reminds me of Jack Tatum — an enforcer back there."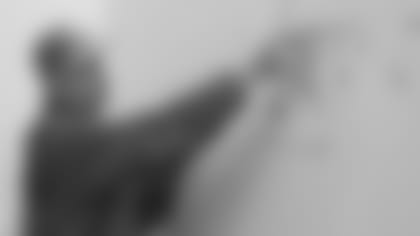 ■ Rex, like a favorite college professor, took the season ticket holders through a quick partial installment of a defensive game plan — the fire zone blitz part. Defensive play calls such as Wolf (for Wide), Boa (for Boundary) and Cougar (for Closed) illustrate just a little of his "KILL" philosophy for communicating his scheme to his players: "Keep It Likeable and Learnable."
■ Besides the Jets' brain trust, illustrious Green & White alumni helped fill the Ziegfeld, among them Greg Buttle, Bruce Harper and Kenny Schroy. Voice of the Jets Bob Wischusen hosted the evening. And the fans seemed to appreciate it, possibly because Ryan and Idzik were fans themselves who had fathers who were Jets coaches. "I think I connect with the fans for the simple fact that I was one of them," Rex said. "It's not just our team. It's their team."
Photos of the 2014 Season Ticket Holder Town Hall presented by Panasonic held at the Ziegfeld Theater in New York City