The Jets begin the next phase of their offseason plan with their mandatory full-squad minicamp today through Thursday. It's the last stop before Cortland training camp for the veterans to show that the excitement of last season's conclusion is carrying over into the new season, and for the new players to demonstrate they are finding their spots in the roster and on the field.
Today's temperatures will rise into the upper 80s for the first midday practice of camp, appropriate since there are at least 10 hot storylines that will develop further on the Atlantic Health Jets Training Center fields in the next three days: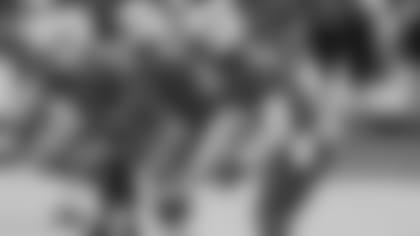 1. How will the quarterback competition shake out?
Geno Smith and Michael Vick have been working with and against each other through OTAs. Some days Smith, starting his second year in Marty Mornhinweg's Jets offense, has looked sharper than Vick, who executed the Eagles version of MM's scheme from 2009-12. Other days the veteran has had the passing edge. Rex Ryan has said the two are competing for the starting job and that "both guys are sharp, they're pushing themselves and pushing each other."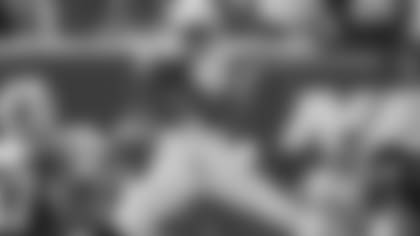 2. Will Stephen Hill thrill?
Injuries have hampered Hill from making as big an impact as the 2012 second-round WR would want. He's looked good at recent practices. Can he take his improvement to the next level of offseason work this week?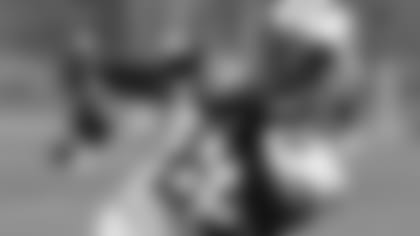 3. Which rookie receivers will emerge?
We brought in a number of wideouts in the May draft — fourth-rounders Jalen Saunders and Shaq Evans and sixth-rounder Quincy Enunwa. Is there room for all of them in Marty Mornhinweg's offense?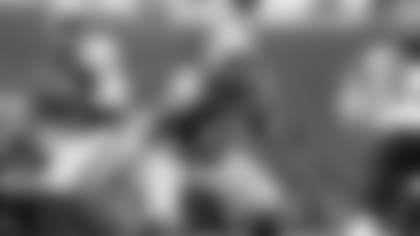 Willie Colon and Brian Winters started the last 12 games last year at RG and LG respectively. They're both back, but Colon is sidelined with a knee issue. Will that slow down the meshing with new RT Breno Giacomini? Is Oday Aboushi the best No. 3 guard? And might Winters see more action at RG as he did in OTAs?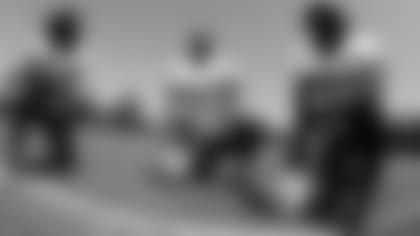 5. Who's at running back?
It could be a lot of last year's effective tandem at this camp, Chris Ivory and Bilal Powell. Ryan has said he "wouldn't expect much" from Chris Johnson, still rehabbing his knee. (UPDATE: Johnson appears to be getting some reps so far today.) As for RB Mike Goodson, the talented back who is still sorting out injury and legal troubles and hasn't been attending the voluntary OTAs, Rex said this camp "is a mandatory thing, so I would definitely expect him."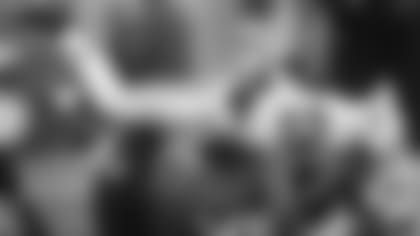 6. Can the D-line and the front seven continue their rise?
Starting linemen Muhammad Wilkerson, Sheldon Richardson and Damon Harrison and LBs David Harris, Demario Davis, Quinton Coples and Calvin Pace return intact after elevating their game throughout last season. Wilkerson has thrown down the gauntlet to himself and his teammates: "We feel like our time is now." No better time than the present to show that this unit is ready to go to the front of the NFL class.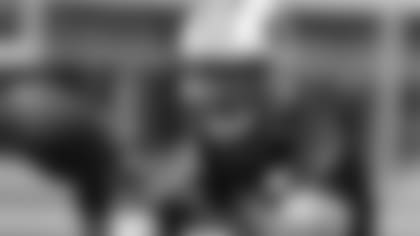 7. Who'll pressure the passer?
Coordinator Dennis Thurman and Ryan are planning to generate more pressure than last year from that front seven, but they'll continue to scheme things up. LB Antwan Barnes is still rehabbing his knee and will be sidelined until Cortland. Can returning LB Garrett McIntyre, sixth-rounder IK Enemkpali, seventh-round LB Trevor Reilly or another newcomer be able to add to the heat?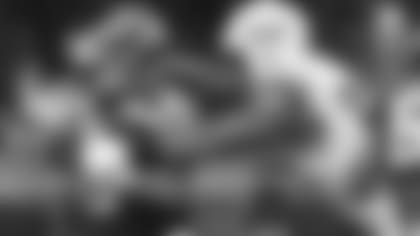 8. Is Quinton Coples ready to rumble?
Some critiqued the 2012 first-rounder for a slow 2013. We think they forgot he was playing on an ankle break for a good part of the first half and got better as the season went on. Still, Ryan is eager to see Q uncaged: "Now he's ready to let his physical gifts take over, and certainly we know he has plenty of those."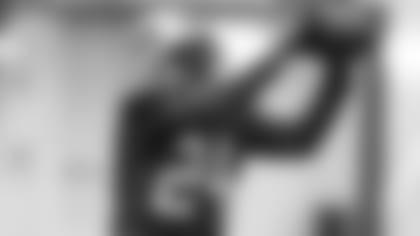 9. How will corner sort out?
LCB Dee Milliner got his pro legs under him in last year's second half and his progress should be exciting to chart. But who will it be on the other corner? Dimitri Patterson has been an effective starter when healthy, most recently for Miami. Kyle Wilson is back, as are Darrin Walls and Ellis Lankster. Will Ras-I Dowling or Jeremy Reeves state a strong case? And will third-rounder Dex McDougle be able to "shed the red" (jersey to protect his shoulder) and wear the green for this camp? Lots to sort out here.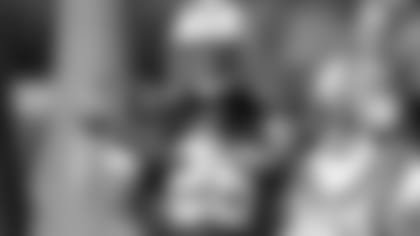 10. For Pryor, is the future now?
First-rounder Calvin Pryor hasn't been able to show his stock in trade, his hellacious hitting skills, because there is no hitting in the NFL offseason. But Pryor has also impressed with his grasp of the system and his read-and-react skills. Does he continue to demonstrate his comfort in this defense during this camp as a prelude to taking it on the road to Cortland late next month?
A look at the Jets QBs during the 2014 OTA's