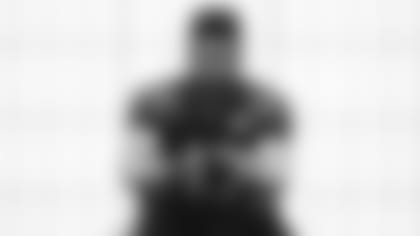 Standing at 6'3", 267 pounds, rookie TE Trevon Wesco adds physicality and nastiness to the Jets. He's been tabbed by many draft pundits as the best blocker of his class, but Wesco's versatility separates him from the pack.
"I think it was interesting to see how that fell with us with Wesco and his ability as a Y tight end with some flexibility to do other things, being able to move him in the backfield if we wanted to," head coach Adam Gase said during last weekend's rookie orientation. "He's very versatile and he's able to do all the things you'd want a tight end to do. He can block in-line, he can catch the ball and he is a good route runner. Is he going to stretch the field 40 yards downfield? Probably not really his thing, but there are a lot of good things that he does do."
The 23-year-old wasn't asked to do a lot as a receiver at West Virginia, but had his best season through the air in 2018 with 366 yards and one touchdown on 26 catches. For his career, Wesco totaled 28 receptions for 373 yards and two touchdowns in three seasons with the Mountaineers after transferring from Lackawanna College, a junior college in Scranton, PA.
"I knew that coming in, how they used tight ends," he said. "I knew it wasn't a big factor in the offense, but I wasn't worried about that. It was my dream school and I just wanted to change the culture."
Despite a limited share in the passing game, Wesco showed flashes at West Virginia and has confidence in his ability as a receiver. After he was drafted, he told the media he's very comfortable with the ball in his hand hands? because he played quarterback and wide receiver in high school, and Gase sees the potential.
"There's enough on tape for us to see it," he said. "You go through all these workouts and coaches put them through all these different types of skillsets whether showing them in the backfield, catching the ball out of the backfield or lining blocks up. You see the traits you're looking for in those types of positions and you can visualize, 'Okay, this guy can do this.' "
The Jets received an up-close-and-personal look at what Wesco brings to the table in Mobile, AL for the Senior Bowl. The team also held a private workout with the tight end, who has the potential to become a starter for the Green & White.
"It's definitely a relief," Wesco said about being drafted. "All the hard work and all the years I've been waiting for this dream to come true, it's definitely a blessing and I'm honored to be here."