Head coach Todd Bowles and the Jets have signed longtime NFL running back and assistant coach Stump Mitchell to be their new running backs coach.
Lyvonia Albert Mitchell, who gained his nickname because he was "tougher than a stump" as a football player growing up in rural Georgia, coached the last four seasons for the Arizona Cardinals. He was on the same Cardinals staff of head coach Bruce Arians as Bowles in 2013-14. And Mitchell has helped polish the skills of such RBs as David Johnson, who emerged as a 1,239-yard rusher and 80-catch receiver in the Cards' arsenal this past season.
Mitchell's coaching career began even before he truly hung up his pads. In 1992 he became an assistant coach for the San Antonio Riders of the World League of American Football. He then played one more season with the Arena League's Arizona Rattlers in 1993 but also took over as head coach at Casa Grande (AZ) Union High School in 1993-94. In 1995 he was named assistant head coach/offensive coordinator at Morgan State.
He entered the NFL coaching ranks as the Seattle Seahawks' RBs coach from 1999-2007, during which time he worked with Ricky Watters toward the end of his stellar career and also coached Shaun Alexander, who came in a yard short of Curtis Martin at 1,696 rushing yards in 2004, then led the NFL with 1,880 yards and 27 TDs the next season.
Mitchell next moved to the Washington Redskins, where he held the titles of assistant head coach and running backs coach and helped Clinton Portis to 1,487 rushing yards and his second and last Pro Bowl appearance in 2008. And he signed on for two-plus seasons as the head coach at Southern University (2010-12) before joining Arians' Arizona staff.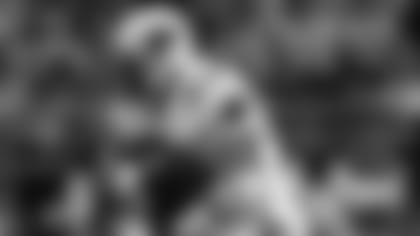 As an all-purpose NFL player, Mitchell was a 5'9", 188-pound sparkplug who was a ninth-round pick of the St. Louis Cardinals (226th overall) in the 1981 NFL Draft. He played nine seasons with the Cardinals in St. Louis and Phoenix from 1981-89, at first as their primary punt and kickoff returner and then as their starting tailback, and rang up impressive career numbers:
Participation — 116 regular-season games, 53 starts.
Rushing — 986 carries, 4,649 yards, 4.7 yards/carry, 32 touchdowns.
Receiving — 209 catches, 1,955 yards, 9.4 yards/catch, 9 TDs.
Passing — 9 attempts, 4 completions, 83 yards, 1 TD, 0 INTs, 114.6 passer rating.
Punt Returns — 156 returns, 1,377 yards, 8.8 yards/return, 1 TD.
Kickoff Returns — 177 returns, 4,007 yards, 22.6 yards/return, 0 TDs.
All-Purpose Yardage — Franchise-record 11,998 yards, 103.4 yards/game.
Mitchell starred in college at The Citadel, where he still holds the records for season and career rushing yardage.