Woody Johnson's sources are pretty good. During the week he said a few times in different radio interviews, "I believe Brian Schottenheimer is going to stay," Johnson said. "I believe he thinks this is the best thing."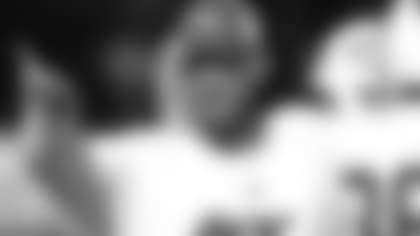 The Jets owner was right. Today we can report that Schottenheimer will remain with the Jets and will begin his fourth season as the offensive coordinator and his first under new head coach Rex Ryan. Details of the agreement are not available.
Despite the finish to the season, the Jets had a strong offensive year. They ranked 16th in the NFL in total yards and ninth in rushing yards, both rankings the team's highest since 2004. Their mark of 4.75 yards per carry was fifth in the league and in fact broke the franchise record of 4.54 set in 2001.
And they scored 405 points, ninth in the league — and only the third time over 400 points in a season in franchise history — and 48 total touchdowns, tied for fourth.
If you want to factor out the defense's and special teams' six TDs, that would work, too. Then Schottenheimer's offense produced 42 TDs, tied for fifth (with the Giants and Patriots) and the most offensive TDs by the Jets since the 1998 team produced 45.
For those reasons and more, it's great to be able to welcome "Coach Schotty" back for another season.
Seven Jets were named to the AFC Pro Bowl roster in December, and with Brett Favre withdrawing due to medical reasons, six of those players will be journeying to Honolulu, Hawaii, in a little over a week.
In recognition of the franchise-record number of all-stars, we at newyorkjets.com will begin our weeklong series of Pro Bowl Profiles on Sunday with guard Alan Faneca. Each day from Sunday through Saturday, we'll present a story and photos on each of the Jets who was selected to play in the season-ending game in Aloha Stadium.
"Aloha" is appropriate, too, since the NFL has announced that this year's game will be the last for a while that will leave the U.S. mainland. Next year the Pro Bowl will be played in Miami the week *before *Super Bowl XLIV, which will also be played at Dolphin Stadium.
And "aloha" is triply apt since yours truly will be along for the Green & White all-star parade. I'll be making my first trip to Hawaii to cover all the pre- and postgame doings involving our players. Honest, I'm not trying to rub it in, folks. I just wanted to let you know that we'll be covering the week's festivities with stories, audio and video. We'll give you more details next week before I fly out.