Appearing on our Jets Talk LIVE 2014 Schedule Special, ESPN National Correspondent Sal Paolantonio expressed his belief that the Jets are ready to challenge the New England Patriots for AFC East supremacy.
"At first glance, it's a tough schedule," he said.  "I think the Jets are poised to win the division based on what I saw last year from the defense and through the personnel changes they made offensively — I think they really upgraded the team.  But this is a difficult schedule."
With the draft two weeks away, Paolantonio thinks the club's success will hinge on a pair of factors.
"I'm very bullish on this team.  I think they have two major issues that they have to solve — turnovers by the quarterback and personnel at the cornerback position," he said.  "If they do that, I think the Jets are going to be competitive for the entire 17 weeks."
Paolantonio, a Queens, NY native who calls home close to Philadelphia, believes former Eagles QB Mike Vick can help Geno Smith in the latter's sophomore campaign. **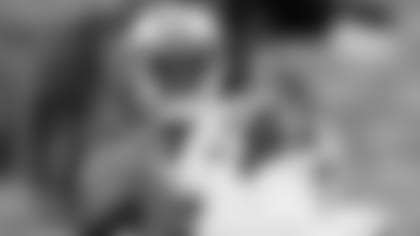 "I think he can light a fire under Geno Smith.  I think he can convince Geno Smith that in order to compete at a high level — you have to bring your best every single week," he said.  "But the No.1 thing he has to convince Geno Smith is, 'Listen, you can't turn the ball over.'"
After a home date with the Raiders in Week 1, Sal Pal says a top-five five defense will be challenged time and time again by some quality signal callers.
"The first 10 weeks of the season, you're going to face eight tough quarterbacks and you're going to face four of them on the road," he said.